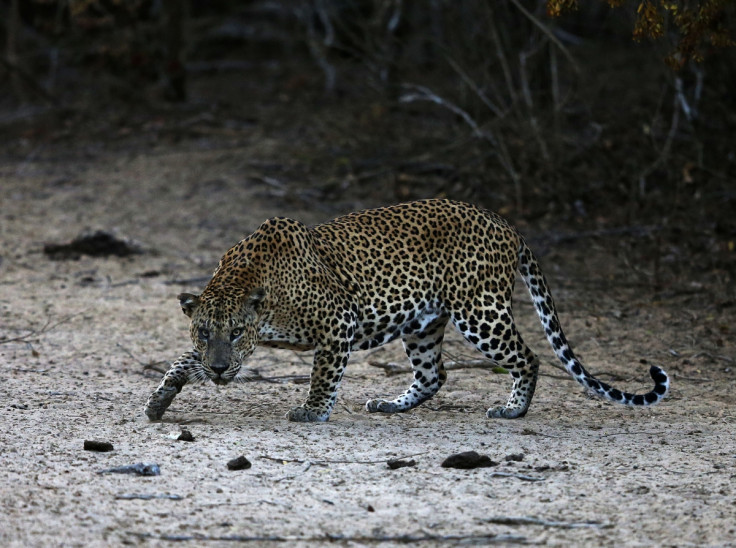 Leopards on the prowl on the outskirts of Bangalore city, capital of the southern Indian state of Karnataka, have forced 135 schools to close. At least three leopards were spotted by residents on 9 February.
According to the Times of India, the wild cats were spotted in Whitefield, located 20 km away from the city, known as India's Silicon Valley. Two of the leopards were sighted behind Vibgyor High school, where six people including a scientist and forest officials were mauled by a leopard on 7 February. After the news about leopards spread, around 80 schools closed on 10 February and a day later 135 schools in the area remained closed, the paper reported.
"I have confirmation of one leopard being spotted, but people residing in the area are saying they have spotted two in and around Vibgyor school," a forest official was quoted as saying by the Press Trust of India. "It is very difficult to carry out operations at night. We will launch operations in the morning to trap the wild beast," the official said. He said the leopards were spotted between 9.30 pm and 10 pm (IST).
Operations to capture the leopards are ongoing, while police are patrolling the streets. Due to the leopard threat, residents of the area have been warned to stay indoors or move in groups, while traffic has been diverted in places where the big cats were spotted.
"A cage has been placed near Vibgyor High. More teams have been deployed to catch the leopard," a forest department official said. "Officials have been deployed in two of the places where leopards were sighted. Another cage has been placed near Nallurahalli [a Whitefield neighbourhood] as well. A few pug marks found here seem to be fresh," official said.
"If the situation continues, we will extend the holidays. We have informed parents about it. The school will open only after things calm down," Roshan D Souza, principal, Vibgyor High school, said.
A decision on reopening the schools will be taken by the government by the evening of 11 February. According to the country's national survey released last year, the number of leopards is between 12,000 and 14,000.