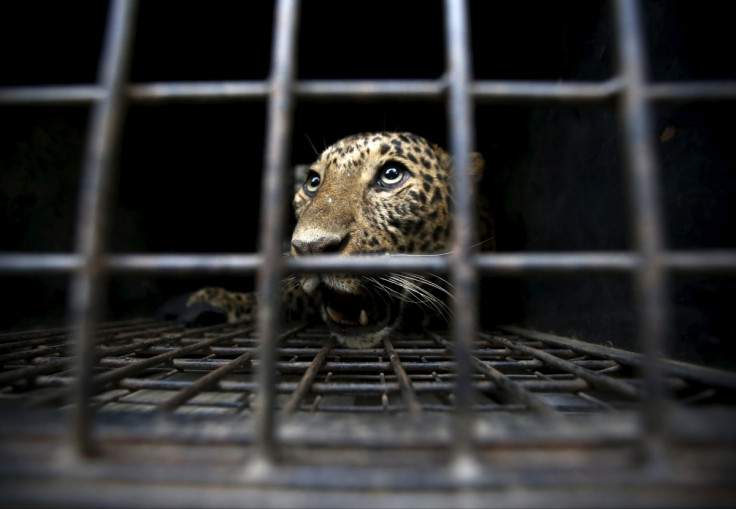 Six people were mauled by a wild leopard that had entered a school compound located on the outskirts of Bangalore city in the southern Indian state of Karnataka. However, no children were injured as the school was closed for the weekend.
The 8-year-old leopard was spotted by a school security guard on the morning of 7 February (Sunday), according to Bangalore Mirror. He immediately alerted police, who rushed to the spot with forest department officials, the paper added.
The wild cat was eventually captured at around 8.15pm (IST) after forest officials managed to tranquilise it. The animal was later released into a national park.
A scientist and forest department officials were among those who were injured in the 10-hour ordeal. A cameraman of a TV channel was also injured.
"It was a long struggle to capture the leopard. Although it was injected with tranquilisers it could be captured only around 20.15 local time [8:15pm] when the medication took full effect," senior police official S. Boralingaiah was quoted as saying by BBC.
A video taken during the capture shows the leopard strolling into the Vibgyor International school compound located near Whitefield. The animal can be seen mauling people near the institution's swimming pool, while photographers and cameramen can be seen clicking pictures and recording footage of the incident. The video also shows officials carrying transquiliser guns running about trying to shoot sedative darts at the leopard.