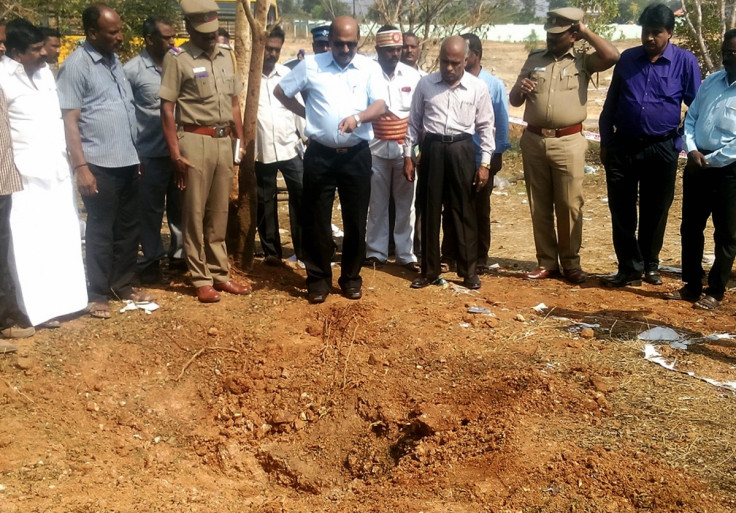 Nasa, rejecting media reports, has ruled out that an Indian was killed by a falling meteorite. The American space agency said the blast site was consistent with a land-based explosion.
Kamraj, a local bus driver, was initially claimed to have been killed by a meteorite when it fell in the southern Indian town of Vellore. The incident injured three others as well but as soon as scientists arrived at the scene, claims over meteorite began to fizzle out.
Nasa's planetary defence officer Lindley Johnson told the New York Times this could not have been a meteorite strike. Johnson said: "There have been reports of injuries, but even those were extremely rare before the Chelyabinsk event three years ago," referring to the earlier episode in Russia, while asserting that there is no recorded history of deaths caused by meteorite impact.
Soon after the incident, Indian experts collected a small particle, what was claimed to be a part of a spatial rock, from the site. Following the preliminary investigation, they also said the rock is unlikely to be that of a meteorite. The recovered item turned out to be a common earth rock.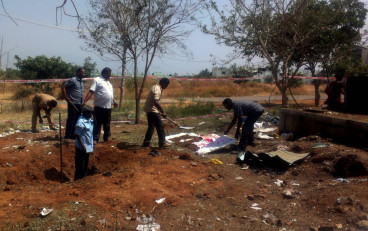 Earlier, Jayalalithaa Jayaraman, chief minister of southern state Tamil Nadu, said in a statement: "A mishap occurred yesterday when a meteorite fell in the campus of a private engineering college in Vellore district's K Pantharappalli village. I have ordered the Vellore district administration and hospital officials to provide them best treatment." She announced financial compensation for the victims.
The noise of the explosion was heard as far as four kilometres away. Originally, it was thought to be a bomb blast but it has been largely ruled out since a preliminary probe has not found any kind of explosive material in the area.