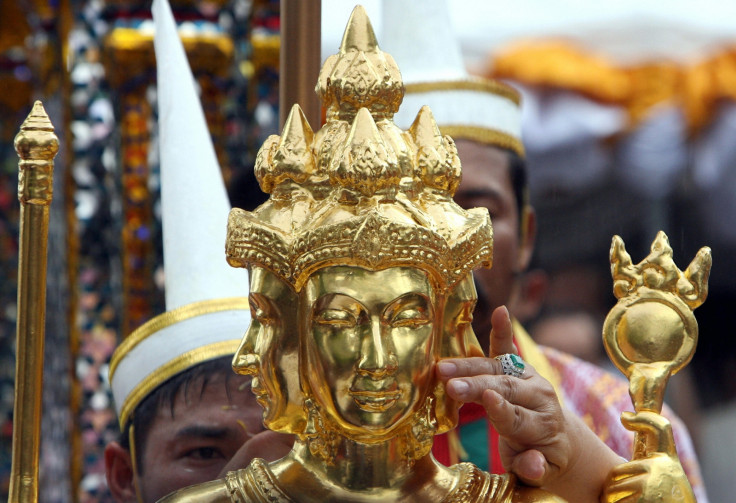 Several people are feared dead following an explosion near the Erawan Shrine in the centre of Thailand's capital Bangkok. The cause of the explosion is not yet confirmed but Thailand police are reported to have said it was due to a motorcycle bomb.
National police spokesman Lt Gen Prawut Thavornsiri told Agence France-Presse news agency: "I can confirm it was a bomb, we can't tell which kind yet, we are checking." Pictures taken from the scene appear to show a burnt out motorcycle at the Rajprasong intersection, where the Erawan Shrine is situated.
As well as being the centre of several political protests and demonstrations down the years, the area around the Erawan Shrine is also home to a statue of Phra Phrom, the Thai representation of the Hindu creation god Brahma, and is a hugely popular destination for tourist and locals alike.
While the Erawan Shrine is Brahman and not Buddhist (Thailand's state religion), it is beloved by the people and the shrine attracts more visitors – many of them Chinese – each year than any of the city's temples.
The shrine, created in 1956, was originally constructed to appease the land spirits while the government attempted to build the luxury Erawan Hotel. The construction of the hotel suffered numerous delays to several disputes and problems, including injuries to labourers, and superstitious workers refused to continue building the hotel unless the shrine was erected. Once the Erawan Shrine was completed, work on the hotel continued without any issues.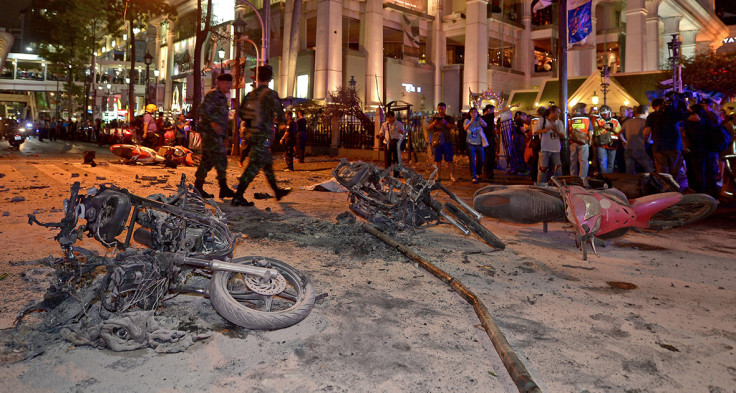 The hotel was later demolished in 1987 but the shrine still remains to this day. A description on Bangkok.com reads: "Nowadays, as has been the case for years, unending streams of people pay respects from early morning till late at night. Thais, and even foreign visitors, make ceremonial offerings from floral garlands, fruits to teakwood elephants in the hope that their wishes will be fulfilled."
In March 2006, the shrine was vandalised by a man believed to be suffering from a mental illness, with him smashing the statue in the process. The incident outraged locals so much the 27-year-old was beaten to death by two local bystanders. Two months later, a replacement Brahma statue was placed in the shrine on 21 May.