A Thai motorbike taxi driver who believes he picked up the chief suspect of the bombing of Bangkok's Erawan Shrine shortly after the explosion said the man spoke an unfamiliar language on his cell phone.
Kasem Pooksuwan, 47, told CNN that he dropped the man off in a central park in the city, and did not think he was Thai.
"When I dropped him, he still appeared very calm just like normal customer. He seemed not in a hurry at all," Kasem said.
Thai police announced today that the person responsible for carrying out the bombing at the popular tourist attraction probably had accomplices. Examination of CCTV footage at the site indicated that at least two accomplices helped the man believed to have planted the bomb at the site, officials said at a news conference.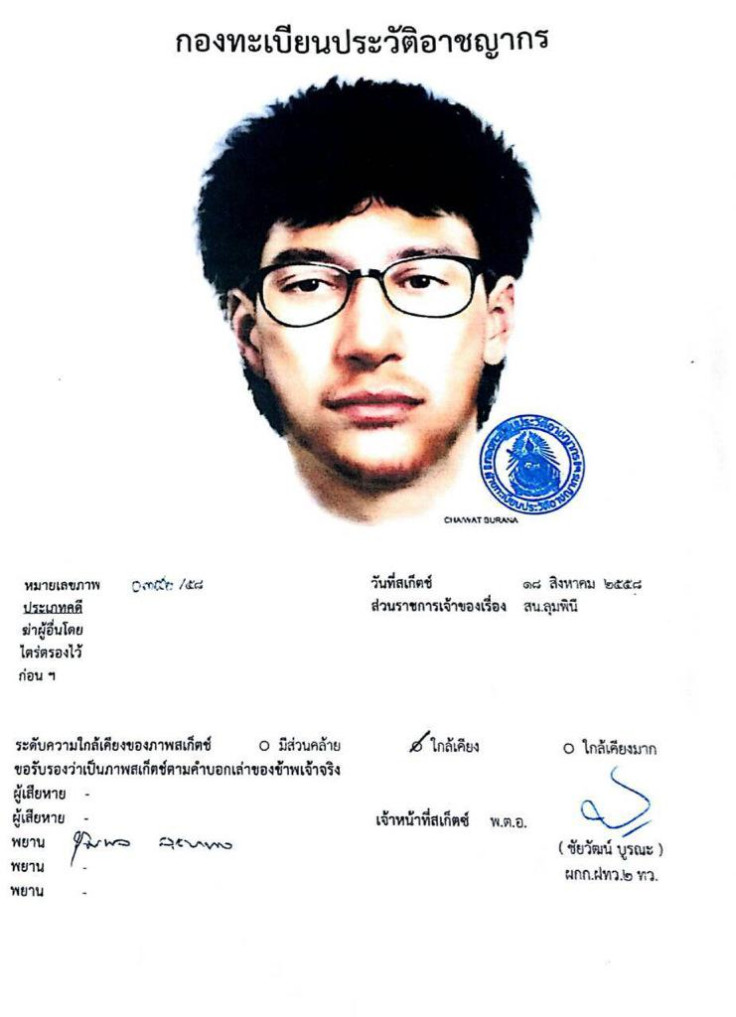 Authorities have released footage showing a man who police said they are "very sure" is the person responsible for the attack putting a backpack under a bench at the shrine and walking away minutes before the explosion, which killed 22 and wounded more than 120.
Police released an electronic sketch of the suspect, who was pictured in CCTV wearing black-rimmed glasses, a yellow T-shirt and wristbands. His ethnicity is not clearly recognisable from the footage, and police said they do not know if he is Thai or foreign.
"I am confident that there are Thais involved but I am not saying it is just Thais or that there are foreigners," national police chief Somyot Poompanmoung told a news conference.