Bangkok blast: Erawan shrine bomber sketch released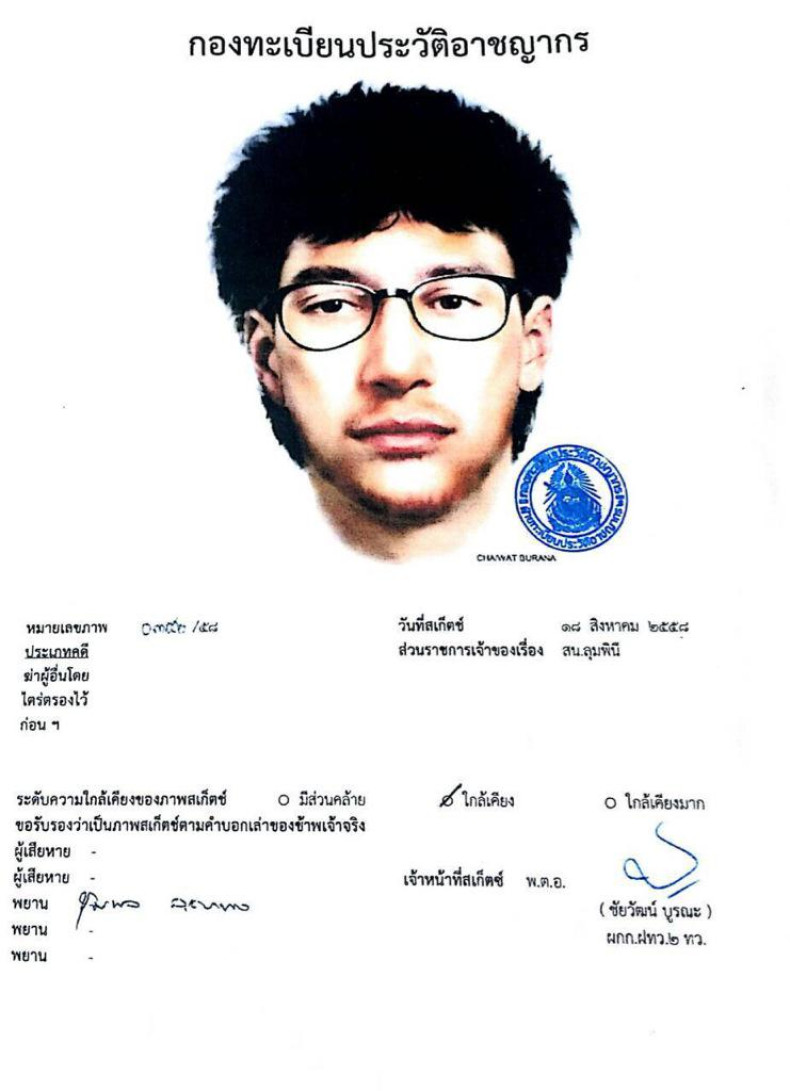 Thai police have released a detailed sketch of the suspect for the deadly bombing in the Erawan Shrine in Bangkok that killed 22 people. Authorities have launched a manhunt for the man in a yellow T-shirt who was filmed by a CCTV camera leaving a backpack at the shrine.
The Erawan Shrine, a Hindu temple is also popular with Thai Buddhists and a major landmark for tourists, especially from China, reopened its doors to the public two days after the blast on 17 August. The BBC said the shrine reopened at 8am local time on 19 August, with a handful of people arriving with flowers and lighting incense in front of the slightly damaged statute of the Hindu god Brahma, the god of creation.
Thai authorities are investigating whether Uighur militants from far-western China are behind the attack. Thailand recently deported dozens of Uighurs to China sparking widespread criticism.
Most of the victims of the attack were Thai, but nationals from China, Hong Kong, UK, Indonesia, Malaysia and Singapore were among the foreigners killed. No one has claimed responsibility for the bombing but authorities said the suspect is part of a wider "network". "We believe there must be people helping him, Thai people," police chief General Somyot Poompanmoung told reporters.