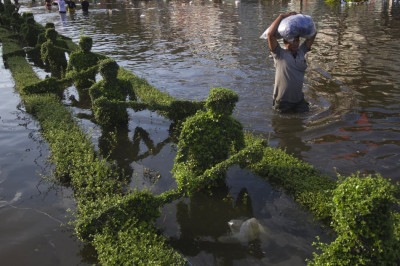 The terrifying destruction of the Bangkok floods has been captured by photo journalists.
The Thai prime minister has said that the floods should recede from today, following extremely high water levels over the weekend.
She said: "If everyone works hard then the floodwater in Bangkok will start to recede in the first week of November.
"We must closely monitor the situation during high tide. Please be a bit patient and after that I believe the water level will start to recede because the water flow is easing and part of it is flowing into canals."
Bangkok is home to 12 million people, all of whom have been bracing themselves for this high tide.
Authorities are concerned for the safety of their people saying that there is a risk disease could spread freely.