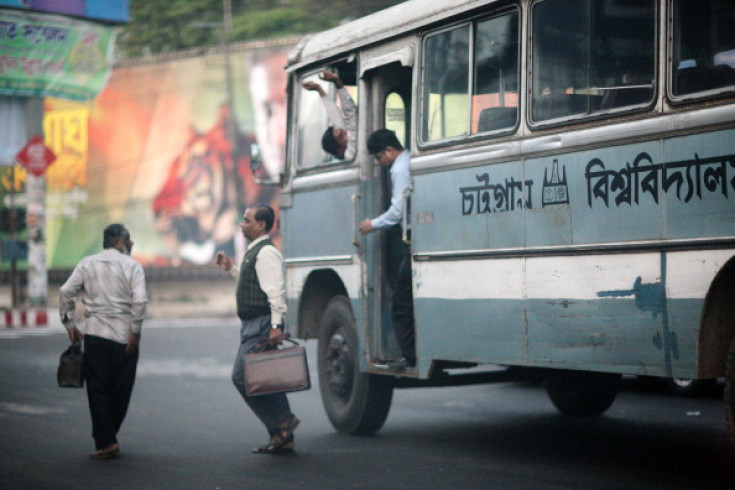 Bangladesh has banned long-distance buses at night after two petrol bomb attacks killed 16 people amid growing political unrest.
The latest attacks, on a packed bus and a truck, were the deadliest since violence erupted in January, due to tensions between supporters of Prime Minister Sheikh Hasina and the main opposition leader Khaleda Zia.
It is estimated that at least 1,000 buses, trucks and vans have been firebombed by opposition supporters in recent attacks, AFP reported.
"No night coaches will operate until further notice," Junior Home Minister Asaduzzaman Khan said, adding that transport operators had agreed to keep buses off the roads after 9pm. Other vehicles would still run.
It is feared that the government's decision could affect thousands of people who rely on buses for long-distance journeys.
Zia, whose Bangladesh Nationalist Party (BNP) boycotted last year's elections, demanded that Hasina steps down.
However, Hasina refused and retaliated by arresting opposition leaders and anti-government protesters and banning all protests in the capital.
It is believed that at least 7,000 anti-government protesters have been arrested since 5 January 2014.
Tensions culminated in renewed violence between December 2014 and January 2015, during the first anniversary of the election.
Zia was threatened with a murder charge after a protest during the election anniversary resulted in deaths.
At the end of January, 34 civilians died as anti-government protesters firebombed several vehicles in the capital Dhaka and surrounding districts. A few days later, at least seven people were killed in a petrol bomb attack on a bus in eastern Bangladesh.