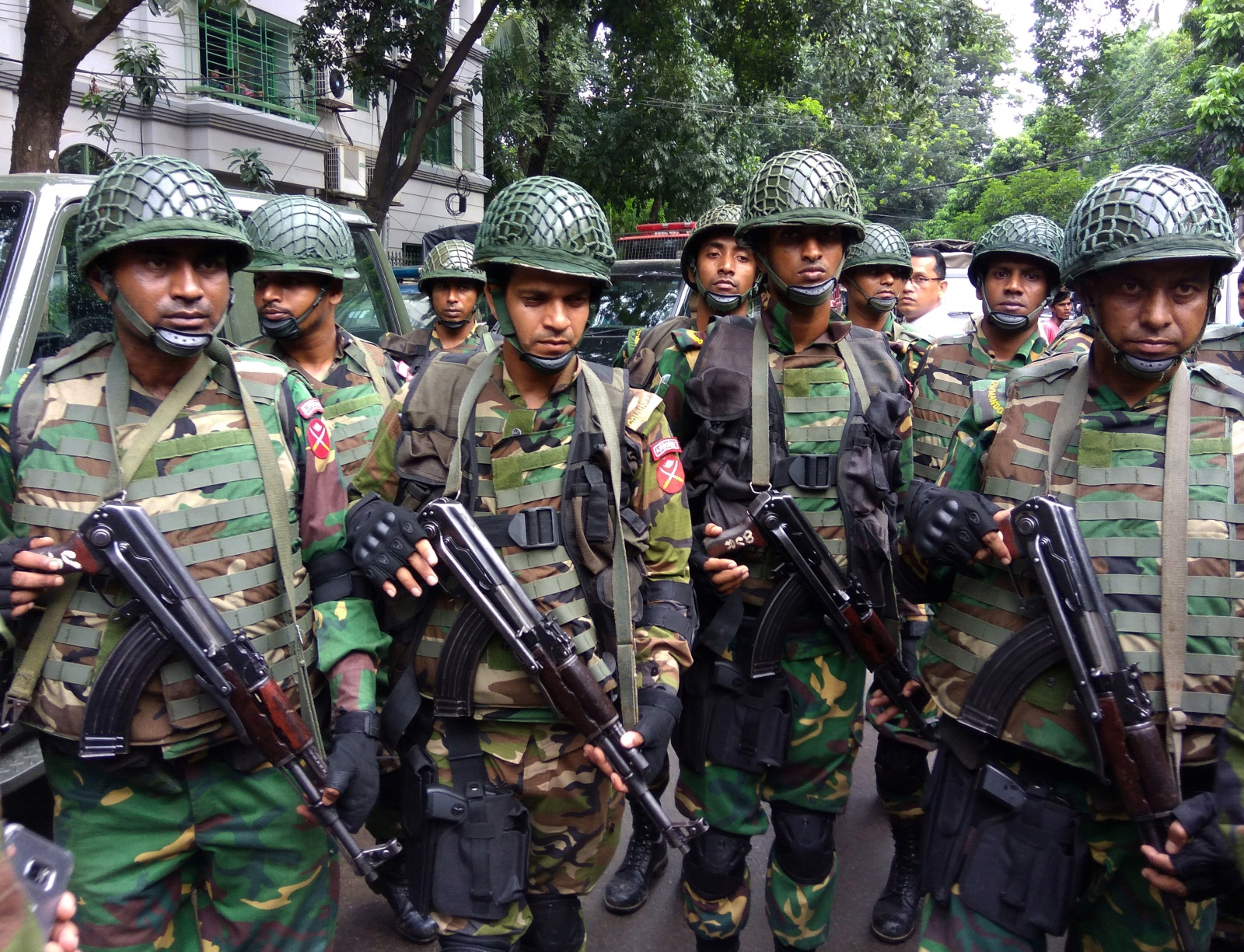 Bangladesh has declared two days of mourning for the victims of the Dhaka terror attack which killed 20 people. Islamist militants targeted a café in the Bangladesh capital killing mostly foreigners.
The 12-hour siege ended with a bloody gunfight between security forces and the terrorists. While six of the attackers were killed, one has been caught alive by security agencies.
Declaring the 48-hour mourning period, Bangladesh Prime Minister Sheikh Hasina urged people to have confidence in her government that it will act against militants.
In a televised address, she said: "When Bangladesh is emerging as a self-reliant and self-dependent country, a vested local-international quarter is conspiring to obstruct the country's advancement."
"By holding innocent people hostage at gunpoint, they want to portray the country as a dysfunctional state ... They have resorted to terrorism after failing to win the hearts of the people democratically. They are misleading the soft-hearted youths in the name of religion and killing people by giving them arms."
Vigils and prayers are being planned across the country and the national flag will fly at half-mast. Special sessions are also being held in churches and mosques to pray for the victims.
Nine Italians and seven Japanese were among the dead while a US national and an Indian citizen were also killed; the others were all Bangladesh citizens.
"No conspiracy will be able to hamper our progress. Let's forget all differences and work together for establishing a secure and golden Bangla as dreamt by the Father of the Nation," added Hasina.
This was the first such hostage crisis battering Bangladesh, a country which has been reeling under repeated extremist attacks in the recent past. The Islamic State (IS) has claimed responsibility for the attack. The US-based Site intelligence group has released images of the suspected attackers, without their identities.