The terror attack and subsequent hostage situation at a restaurant in Dhaka, Bangladesh has finally come to an end after national forces stormed the premises, killing all the attackers and reportedly rescuing at least 18 people.
Bangladeshi security forces confirmed on 2 July, that following an offensive attack that involved more than a hundred soldiers, they were able to gun down the terrorists.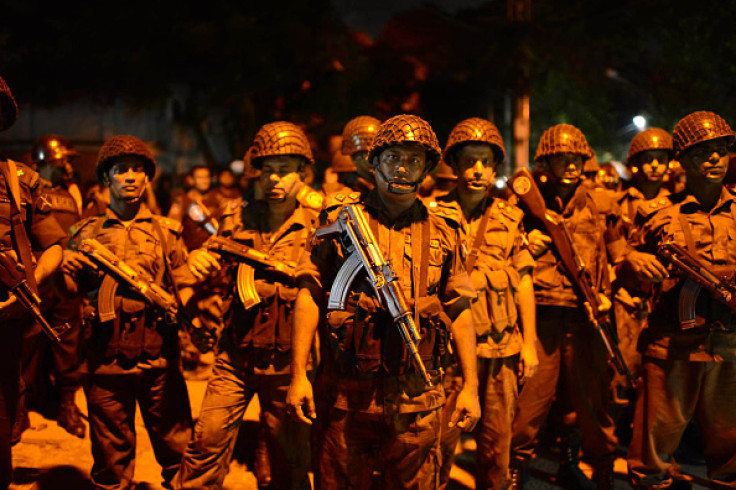 According to earlier reports at least 20 people were taken hostage at the Holey Artisan Bakery in the diplomatic district of the nation's capital late 1 July. However, no clear confirmation has been received as of now regarding the number of hostages rescued.
"Law enforcers have rescued 13 people," Tuhin Md Masud, commanding officer of Rapid Action Battalion-1, told journalists. A Japanese government spokesperson said its ambassador was told by police that 12 hostages were rescued of which two were foreigners. Local newspaper Dhaka Tribune, however, reported that a top-ranking official had stated that 18 people were rescued.
The Italian ambassador in Dhaka, Mario Palma earlier told the media that seven Italian nationals were believed to be in the cafe at the time of the attack.
Assistant Superintendent Fazle-e-Elahi confirmed that around four policemen were killed in the sporadic exchange of gunfire and at least 30 other personnel were injured. Flashpoint Intelligence and Site Intelligence Group reported that Islamic State-affiliated Amaq news claimed that Islamic State (Isis) had already taken responsibility for the attack.
According to witnesses, seven or eight "heavily armed and equipped" and "tactically sound" men with guns and bombs attacked the cafe while shouting "Allah Akbar".
There has been no clarity as to how many of the attackers were killed. While the police said all the gunmen were killed, only five bodies were recovered from the cafe.