Dhaka restaurant shooting: Army says 1 attacker arrested and 6 killed in standoff as PM condemns attacks
Bangladeshi author Taslima Nasreen criticises Prime Minister Sheikh Hasina for denying Isis presence.
Bangladesh army officials confirmed that 26 people, including six attackers, have been killed in the terrorist strike at a cafe in Dhaka's Gulshan district. Both Islamic State (Isis) and al-Qaeda have claimed responsibility for the brutal attack.
Prime Minister Sheikh Hasina has called the attack an "extremely heinous act". But Bangladeshi author Taslima Nasreen, who lives in self-imposed exile in the US, has hit out at the prime minister for denying the presence of IS (Daesh) in the nation. IS initially claimed responsibility for the Friday night attack on the Holey Artisan Bakery cafe.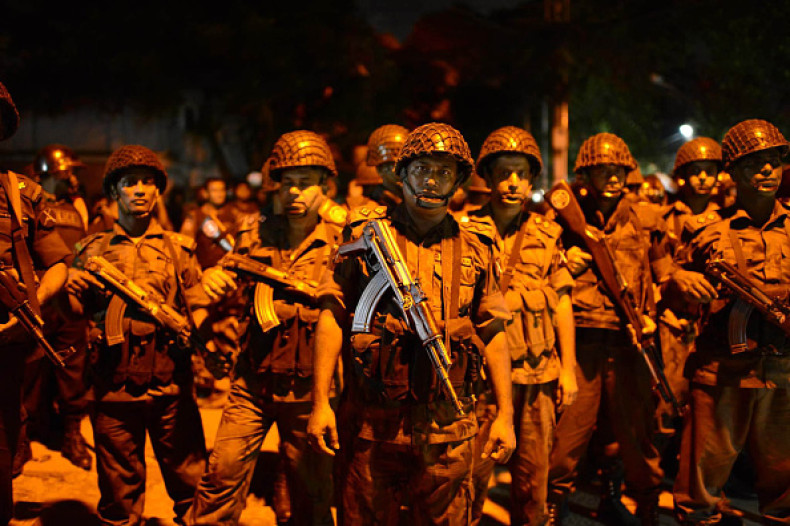 Hasina condemned the attack at the cafe, which is frequented by foreigners. In a televised statement, she confirmed that six of the attackers were killed and one was arrested.
"I thank Allah as we could destroy the terrorists and rescue the hostages," Hasina said, adding that "none of the terrorists could flee the scene, six of them were killed on the spot and one was captured alive".
"What kind of Muslims are these people? They don't have any religion," Hasina added, saying the government is "determined to root out terrorism and militancy from Bangladesh".
Thirteen hostages were freed by security forces after a fierce gun battle that went on until Saturday morning. Associated Press reported army officials as saying that one of the rescued hostages was a Japanese national and two were Sri Lankans.
Nasreen tweeted that Hasina has been blaming the recent killings of minorities and secular thinkers on home-grown terrorists, while there is clear evidence of IS involvement in many of the attacks. She also said that instead of calling the attackers "gunmen", they should be called "Islamic terrorists".
Nasreen lives in the US after receiving death threats from Al Qaeda-linked extremists while living in New Delhi. She has been unable to return to her home country of Bangladesh since 1994, due to death threats linked to her feminist writings, which are critical of Islam.
A Japanese government spokesman said that one Japanese citizen was rescued from the Dhaka restaurant and is being treated after being shot in the attack.