A supreme court in Bangladesh has upheld the death sentence of a top Islamist leader, accused of war crimes.
Mohammad Kamaruzzaman - leader of Bangladesh's largest Islamist group Jamaat-e-Islami - is to be hanged after he was found guilty of genocide and torture by a war crimes tribunal.
Kamaruzzaman allegedly committed the crimes during the country's 1971 war for independence.
Among other things, he is believed to have killed at least 120 unarmed male farmers in the northern border town of Sohagpur.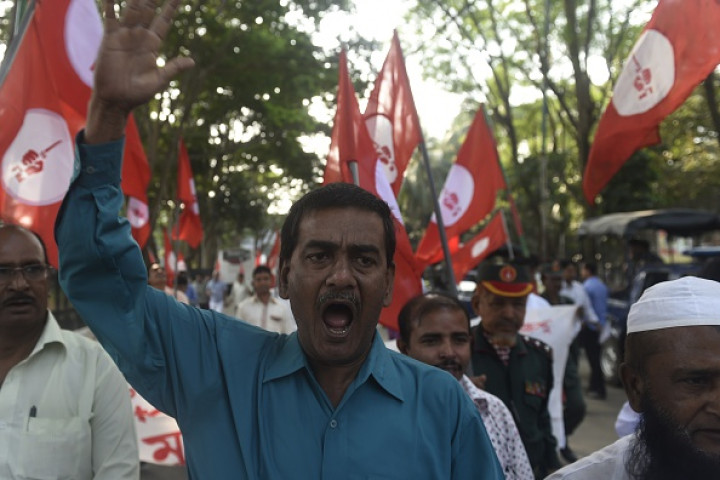 Bangladesh 1971 Independence War
The revolutionary independent war erupted in south Asia in 1971, after the Pakistani army had launched a military operation against Bengali civilians and armed personnel, who were demanding separation between West and East Pakistan.
The nine-month-conflict pitted East Pakistan – later joined by India – against West Pakistan.
The war caused the death of three million people, and prompted at least 10 million to flee their homes.
The conflict culminated with the creation of the Republic of Bangladesh.
The death sentence comes just a few days after chief Motiur Rahman Nizami was sentenced to death for the same crimes and also for murder and rape during the war.
The convictions have caused outrage, prompting the leaders' supporters to stage a three-day strike.
The death sentences were upheld after the country's Prime Minister, Sheikh Hasina, set up the war tribunal in 2010 to look into crimes committed during the war, during which an estimated three million people died.
However, many have argued that the tribunal is being used by the government to target political opponents.
The government denied the allegations and defended the death sentences as a means to come to terms with the country's turbulent past.