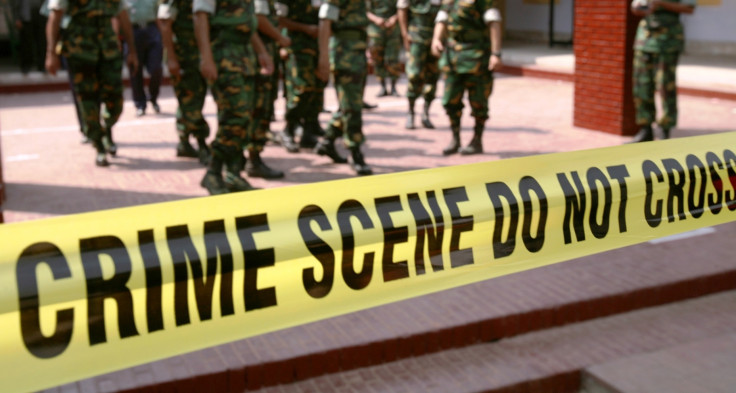 A Hindu temple volunteer was hacked to death on 1 July in western Bangladesh, in front of a temple, police and senior administrative officials said. The 45-year-old victim was attacked in Jhenaidah district, about 300km southwest of capital city Dhaka.
"Shyamananda Das Babaji Moharaj, a priest of the Radhamadan Gopal Bigraha Math in Jhenaidah district was hacked by three helmetted men riding a motor-cycle as he was walking on a highway adjacent to his temple early in the morning," deputy district police chief Gopinath Kanjilal told AFP.
Kanjilal said Das, also known as Babaji at the temple, was a "priest" but local police station chief inspector Hasan Hafizur Rahman told AFP that he was a temple volunteer who helps conducts prayers.
Mahbubur Rahman, the chief of Jhenaidah district administration told Reuters on phone, "The nature of killing was similar with the local militants, but we cannot say more at the moment."
The police added that the motive for the killing is not yet clear and no arrests have been made.
In recent months, Bangladesh has witnessed a rise in violent attacks against religious minorities, foreigners, secular bloggers and rights activists. The government has previously said that home-grown Islamists are responsible for the wave of attacks in the Muslim majority nation, besides adding that extremist groups like Islamic State (Isis) and Al-Qaeda have no presence in the country.