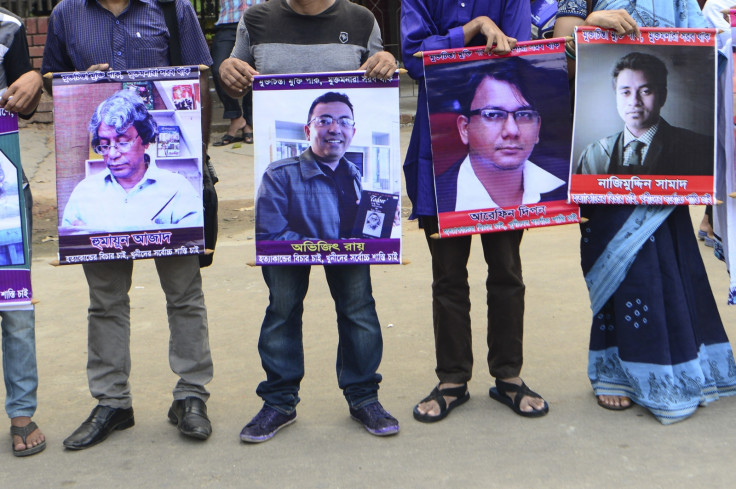 Bangladesh police have charged seven individuals, including a senior opposition party official, with the murder of Italian aid worker Cesare Tavella in September 2015. Deputy Commissioner of Dhaka Metropolitan Police Sheikh Nazmul Alam said they had filed a charge sheet against the seven on Monday (27 June).
Those charged include Abdul Quayum, a senior official in the opposition Bangladesh Nationalist Party (BNP), whom the official referred to as the mastermind of the attack.
Quayum, who is now believed to be living in exile in Malaysia, denied the charge. He told the Daily Star that he was being targeted because of his political affiliation. BNP spokesperson Ruhul Kabir Rizvi said the charges were "false and politically" motivated and an attempt to "hide the real killers".
The murder of 50-year-old Tavella in the diplomatic quarter of the country's capital Dhaka was the first in a host of attacks that were claimed by Islamic State (Isis). These claims were later rejected by Bangladesh authorities saying that extremist groups such as IS (Daesh) or al-Qaeda have no presence in the country.
In the last three years, almost 50 minorities, foreigners, secular bloggers and rights activists have been hacked to death. The government and police held home-grown militants responsible for the killings.
Alam said the attack on Tavella was an attempt to try "to tarnish the image of the country and destabilise it". After Tavella's death, Dhaka police chief Asaduzzaman Khan said the crime was intended to "embarrass the country" and prove that it was not safe for foreigners.
Earlier this month, police clamped down on jihadi groups in the country arresting more than 11,000 people after coming under pressure over the series of killings of religious minorities or secular individuals.
Critics and rights groups termed the arrests dictatorial which were carried out to silence political opponents.