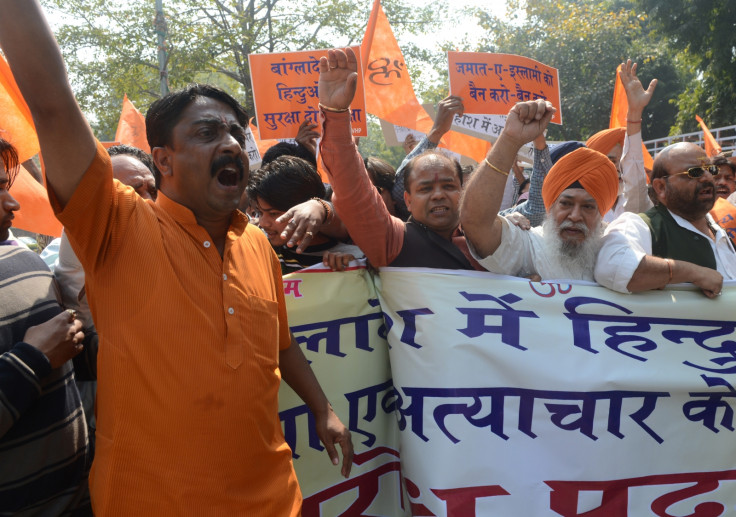 A Hindu college teacher was attacked in Bangladesh by three men armed with knives, according to local police. The incident in Madaripur comes amid a series of attacks against the country's religious minorities and secular figures.
Ripon Charkavarti was attacked with machete knives at his doorstep after opening the door to his home. Three suspects were caught by police as they tried to escape and are now being questioned.
The attack comes days after Prime Minister Sheikh Hasina vowed to bring an end to the targeted killings in Bangladesh. One day earlier, Bangladeshi police had arrested more than 3,000 people in an operation against Islamists in the country.
According to the BBC, Prime Minister Hasina said on 11 June: "It may take time, but God willing, we will be able to bring [the perpetrators] under control. Where will the criminals hide? Each and every killer will be brought to book."
A number of the previous attacks are believed to have been carried out by Islamist extremists in the country, with Islamic State (Isis) and al-Qaeda claiming responsibility for some of them. However, the government has denied that these groups operate in Bangladesh.
On 10 June, a Hindu monastery worker was hacked to death in Pabna district. Within the last two weeks, a Hindu priest, a Christian grocer, and the wife of an anti-terror police officer were also killed by suspected Islamist militants.
Earlier this month India's Home Ministry began preparing an amendment to their citizenship laws, which would allow Hindus from Bangladesh and Pakistan to apply for Indian citizenship if they face religious persecution in their countries. In 2015, the Indian government decided to allow minority refugees from Pakistan and Bangladesh to stay in India even if their visas had expired.