Bangladesh: River bank stampede kills 10 Hindu pilgrims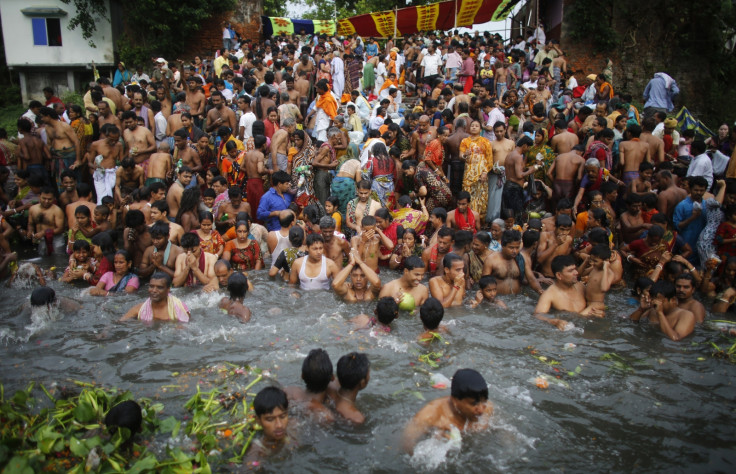 At least 10 Hindu pilgrims have been killed in a stampede during the 'Astami Snan' or the holy bath in the Old Brahmaputra river in Narayanganj.
Dozens of others were also injured in the incident which took place 25km south of capital Dhaka. The victims were seven women and three men.
"We are investigating what triggered the stampede, but it seems that the tragedy was due to an unusually high number of pilgrims," local police authority Nasir Ahmed told the AFP news agency.
"The stampede involved a huge number of people as thousands of shoes could still be seen on the road an hour after it happened."
Hundreds of thousands from across Bangladesh and from other countries gather every year on the banks of the Brahmaputra river to mark the Hindu holy occasion. Pilgrims believe the bath during the Bengali month of Chaitra cleanses away their sins.
The Bangladeshi government has announced compensation for the victims while Prime Minister Sheikh Hasina has expressed solidarity.
Onlookers held the government's mismanagement of the crowd responsible for the tragedy while other witnesses blamed the late arrival of ambulances for a higher death toll.
© Copyright IBTimes 2023. All rights reserved.