Bangladesh ferry disaster death toll climbs to 69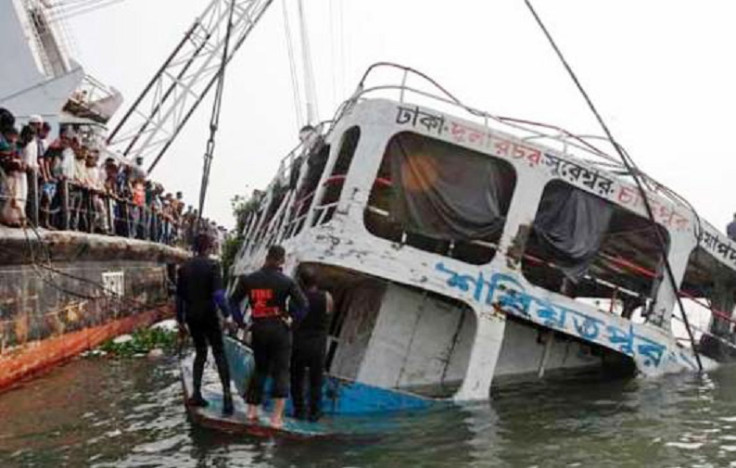 The death toll in the Bangladesh ferry disaster when a double-decker passenger boat capsized in the Padma river, has climbed to 69.
At least 49 bodies have been identified and are being handed over to their respective families. The deceased include seven children and 15 women.
The double-decker ferry, named ML Mostofa-3, capsized after a cargo vessel rammed into the boat in the country's Manikganj district.
The death toll is likely to increase as the stricken ferry was carrying more than 100 passengers. The exact number of survivors remains unclear as rescue efforts continue.
Local reports suggest that the boat, which has a capacity to carry roughly around 140 passengers, was ferrying more than 200 people.
"I was travelling on the upper deck. About 10 minutes after the launch had left the terminal, I saw a cargo vessel hit it on the left side. The launch started tilting to one side," Golam Mostafa, a survivor, told Bangladeshi newspaper Daily Star.
"Immediately, I jumped from the launch and swam to the cargo vessel that hit it."
A rescue vessel had been deployed to salvage the sunken boat. Search is also on to find those missing.
The vessel has been pulled out of the water and dragged to the river bank 16 hours after the accident.
Two separate committees have been formed to probe what went wrong in the disaster.
Bangladesh witnesses such water disasters frequently due to poor safety standards.
© Copyright IBTimes 2023. All rights reserved.