Bangladesh Charlie Hebdo: Al-Qaeda linked group brags about killing after blogger hacked to death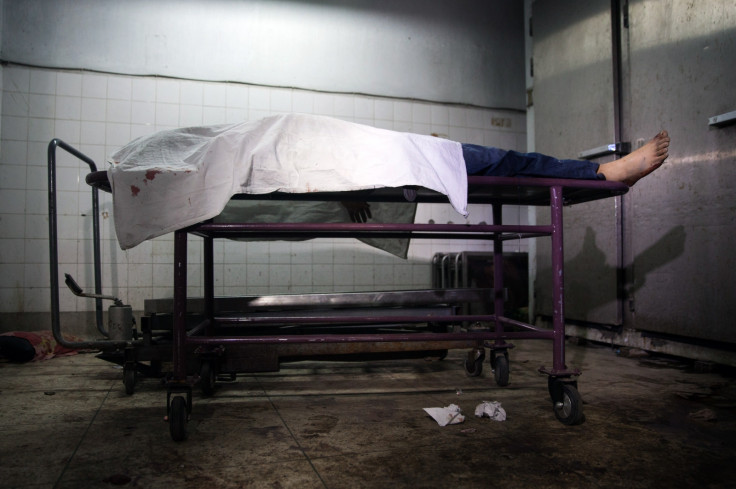 As the world reacted to the news that another secular blogger in Bangladesh had been killed in a machete attack in the north-eastern city of Sylhet, Al-Qaeda in the Indian Subcontinent (AQIS) claimed the attack on social media.
Using accounts @AnsarBn_8 and @Ansar_BD, AQIS took responsibility for the brutal machete attack on Ananta Bijoy Das on Tuesday, which came just a few months after his former colleague on the Bangladeshi blog Mukto-Mona, Avijit Roy, was also murdered in the street in a machete attack in Dhaka.
The group bragged about both deaths, as well as another killing in March of a 27-year-old blogger Washiqur Rahman in Dhaka. It published pictures of the men as well as a statement claiming that other secular bloggers would be targeted.
There is no way of independently verifying the claims of the Ansar Twitter accounts or their official links with AQIS, which was launched in 2014 by Al-Qaeda leader Ayman al-Zawahiri in a 55-minute online video and has carried out brutal attacks in Pakistan.
In the past, attacks on bloggers in Bangladesh have tended to be carried out radical students linked to either Jamaat-e-Islami or Hefazat-e-Islam, the two man Islamist parties in Bangladesh, rather than an international group such as Al-Qaeda.
The suspected killer of Avijit Roy, Farabi Shafiur Rahman, was linked to a local Bangladeshi group that called itself Ansar Bangla 7 on Twitter, clearly a precursor to the Ansar Bangla 8 profile that has mooted the AQIS link on 12 May.
But even if the killer of Das is only using the AQIS moniker in order to gain more notoriety or credibility for the attacks, the group will likely welcome it. Like Islamic State, AQIS has shifted from an organised structure to a more decentralised one, with lone individuals or groups carrying out attacks in its name.
"After 9/11 everything was top down, controlled and authorised by leadership whereas now it [...] is decentralised. Terrorism has become more laissez faire," said Sajjan M. Gohel, international security director at the Asia Pacific Foundation in London.
"[AQIS] will not have a problem with being associated with individuals carrying out these acts even if it is not sophisticated or elaborate [...]. It is attracting attention and gives them the oxygen of publicity. That is now the strategy of terrorism."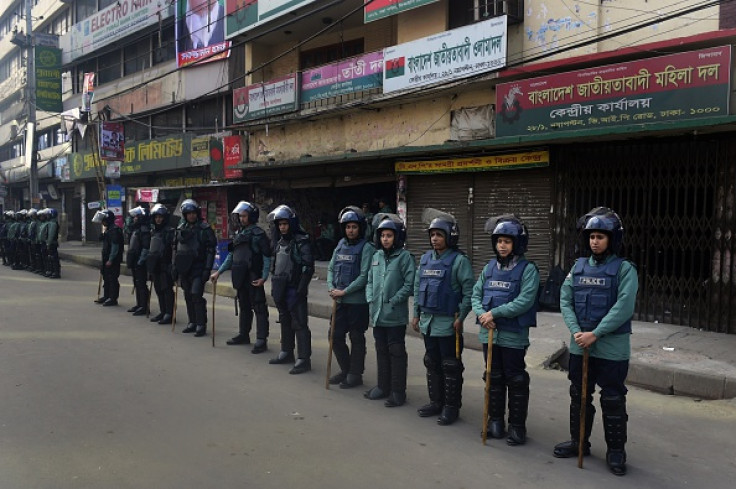 At a grassroots level, the world's largest Muslim democracy has a growing problem with radical Islam. Bangladesh may officially be a secular country but more than 90% of its population are Muslim and the extreme edge of this community is increasingly being stoked by clerics such as Hefazat-e-Islam's leader Shah Ahmad Shafi.
Hefazat-e-Islam mobilized 500,000 supporters in Dhaka in 2013 in a protest that left seven people dead and hundreds of shops burned. The group demanded the punishment of bloggers that "insult Islam" and campaigned against education for women.
But while the fanatics have taken to social media to brag about the murders, the response from bloggers has been both defiance and anger that the government is not doing enough to combat extremism and protect writers such as Roy, Das and others.
One blogger and journalist who writes regularly on human rights issues, Probir Bidhan, told IBTimes UK over the phone from Dhaka that three of the bloggers killed in recent months were on a list of targets published by an Islamist group and yet received no protection from the state.
Bidhan said a number of bloggers and acvitists had removed personal information from their websites to prevent themselves from becoming targets.
"I cannot stop blogging but recently I have removed information about my personal life, my email and my phone number. I used to be open but I got married last year and I have a baby. I am not as reckless as I used to be," he said.
Bangladeshi writer and feminist Taslima Nasreen, who was herself chased out the country by fanatics in the 1990s and has been in exile ever since, accused the government of doing little to track down the killers in Bangladesh.
"Rajib Haider, A.K.M Shafiur Rahman, Avijit Roy, Washikur Rahman Babu, Ananta Bijoy Das," she wrote on her blog, naming the writers that have been murdered in recent years by extremists, "Who is next? Tomorrow maybe you. Or maybe me."
Gohel agreed the government of Bangladesh needed to be doing more to protect bloggers, especially given Das was murdered in almost exact circumstances as his former boss, Roy, just a few months earlier.
He said: "The government has to be seen to be doing more to [...] protect journalists and citizen bloggers who have faced death threats – [...] [because] the way they are being killed is now becoming a pattern."
© Copyright IBTimes 2023. All rights reserved.