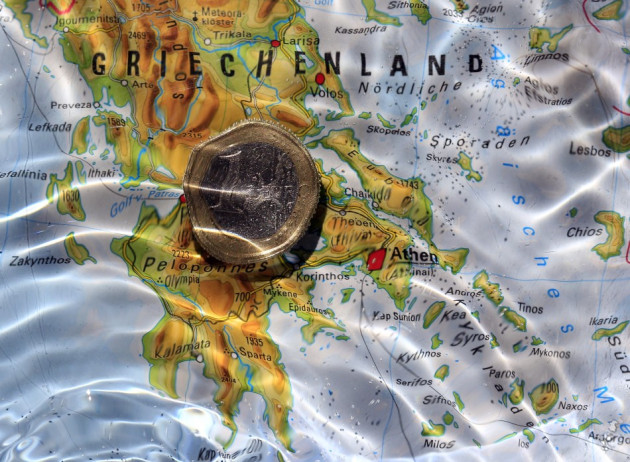 The European Union has protected taxpayers from the cost of future bank bail-outs by sealing a deal to force investors and wealthy savers to share the burden.
Finance ministers from the bloc's 27 member states forged the deal, after seven hours of late-night talks, and agreed that all shareholders, bondholders and depositors with more than €100,000 (£84,981, $132,000) should share the burden of saving a bank.
"For the first time, we agreed on a significant bail-in to shield taxpayers," said Dutch Finance Minister Jeroen Dijsselbloem.
Between 2008 to 2011, the EU spent the equivalent of a third of its economic output to save its banks, which faced defaulting under the weight of the sovereign debt crisis.
Initially, France was one of the countries that had serious concerns over imposing losses on depositors as they said it could prompt a bank run. However, French Finance Minister Pierre Moscovici revealed that his EU counterparts agreed that the Eurozone's rescue fund, the European Stability Mechanism, can also be used to help bail out banks.
"It makes the whole thing coherent. It creates a solidity for the system and a system of solidarity," said Moscovici.
However Germany, the Netherlands and Austria had always voiced their support for the move and wanted regulations to be applied in the same way across all 27 EU countries.
"They can affect German savers just as well as they can affect any other investor in the world," German Finance Minister Wolfgang Schaeuble said after last night's meeting.
The new rules will come into effect by 2018 while Eurozone countries will be obliged to distribute losses up to the equivalent of 8% of a bank's liabilities.
Although EU leaders have sealed the deal, the tough issue over who should have the final say in shutting or restructuring a bad bank lies ahead.
European authorities are still battling over whether countries or a central European authority should have this responsibility.
"The agreement on the bank recovery and resolution is good news, in our view, and paves the way for a start to discussions on the establishment of a Single Resolution Mechanism (SRM), the second leg of the banking union," said analysts at Barclays Capital.