A Bank of England official accidentally sent a memo to a British national newspaper focusing on its "war plans" if the Britain votes to leave the European Union.
The plans about the implications of a so-called Brexit were "sent inadvertently" to The Guardian, said the Bank.
According to the confidential email, sent by Jeremy Harrison, head of press at the Bank and close associate of Mark Carney, the governor, the information was to be kept secret from the press and most of the Bank's staff.
The email said that Sir John Cunliffe, the Bank's deputy governor for financial stability, has been put in charge of what is known as Project Bookend - the team working on Britain's exit planning. Cunliffe also sits on the board of the City regulators, the Prudential Regulation Authority.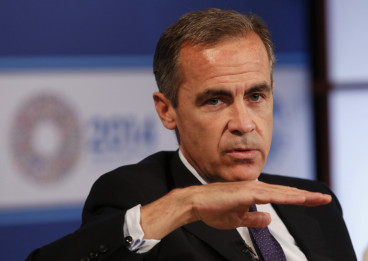 It says: "Jon's proposal, which he has asked me to highlight to you, is that no email is sent to James's team or more broadly around the Bank about the project.
"James [Talbot, the head of the monetary assessment and strategy division] can tell his team that he is working on a short-term project on European economics in International [division] which will last a couple of months.
"This will be in-depth work on a broad range of European economic issues. Ideally he would then say no more."
A red-faced Bank of England issued a statement saying that it should not come as a surprise that it had set up a working group on the possibility of a Brexit.
"It is stated government policy that there will be a renegotiation and national referendum on the UK's membership of the European Union at some point. There are a range of economic and financial issues that arise in the context of the renegotiation and national referendum. It is one of the Bank's responsibilities to assess those that relate to its objectives," the Bank of England said.
"It is not sensible to talk about this work publicly, in advance. But as with work done prior to the Scottish referendum, we will disclose the details of such work at the appropriate time. While it is unfortunate that this information had entered the public domain in this way, the Bank will maintain this approach."