Brexit: David Cameron 'will have to step down' if public shuns EU membership at referendum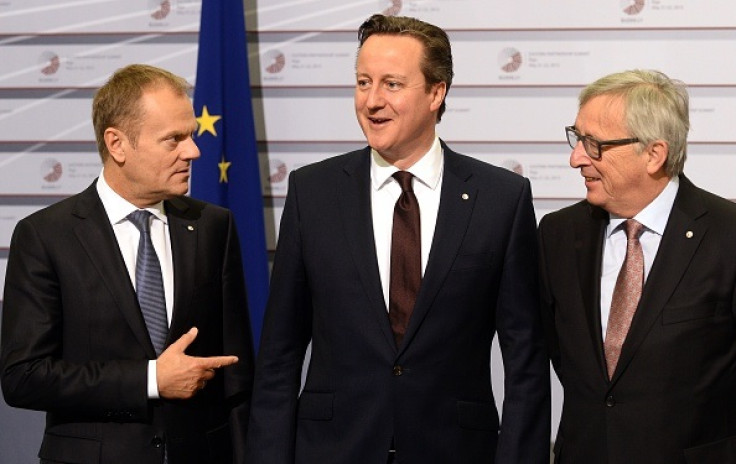 David Cameron must convince the British public that the country belongs to the EU or face being ousted from Number 10, it has been claimed.
The prime minister and Foreign Secretary Philip Hammond arrived in Riga, Latvia, for talks on 22 May as the government looks to build on its momentum after securing a majority at the general election.
The pair are expected to discuss issues key to a new deal for Britain, including immigration, the repatriation of powers and trade.
But negotiations come fraught with consequences and Dr Stuart Thomson, public affairs expert at Westminster-based law firm Bircham Dyson Bell, believes a failed campaign – and a "Brexit" –would leave Cameron in the dark and an uncertain future for Britain.
"It becomes hugely messy," Thomson said. "If David Cameron campaigns to stay in and loses he would either have to step down or he would face a leadership challenge.
"What happens to Scotland? Would a devolved Scotland apply to become a member state? And what about the economy? If it tanks then that is the 2020 election absolutely in the sights of Labour, who would have voted to stay in. As I said, it gets messy."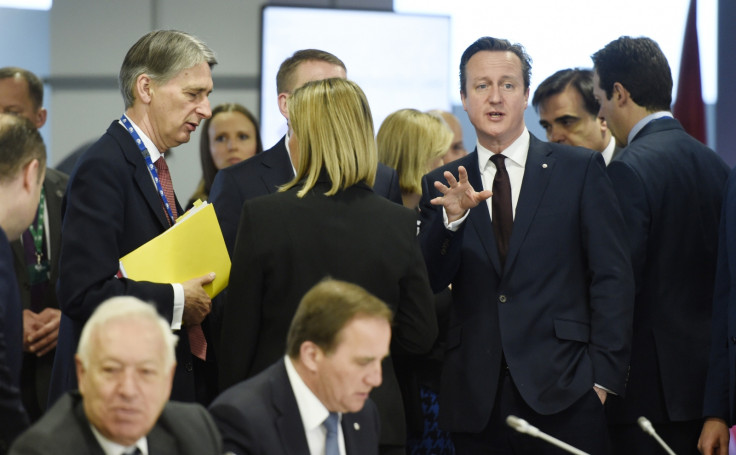 The Conservatives pledged to deliver a referendum on a reformed EU but details on what Cameron would like to change have so far been thin.
The prime minister could also come up against a brick wall when he tries to persuade his European counterparts and his own party of the reforms he would like.
"There is not going to be treaty reform without the agreement of member states," Thomson added. "So to be able to do a deal and have a referendum in 2016? I think it is unrealistic and I think it would be doubtful whether he could reassure parts of his party and the country in that time."
One ace up Cameron's sleeve is the resounding victory he secured at the election. Standing in front of 10 Downing Street the day after the election, the prime minister said a Conservative majority paved the way for the government to deliver on everything it had promised in its election.
Success at the ballot box, Thomson said, could also bring the mooted 2017 referendum forward a year. He said: "In terms of timing, it was thought the referendum would be in 2017, but now we are hearing it could be next year, maybe the back end of 2016.
"That enables a couple of things. Having it earlier means it is fresh in people's minds. The government has momentum after the election and it could use that to maximise it's position in the EU and at home.
"If the government can't get a deal then it would put David Cameron in a bad light. But on the other hand, if he can get enough out of the negotiations to say 'I like this deal', holding the referendum early means he will still have authority over the Conservatives as well as the momentum."
There could also be a "typically British" scenario where he will be vague enough to give him flexibility in negotiations with European ministers.
But one thing time will not erode is the anti-EU sentiment at home. Ukip won four million votes at the election with its strong stance on immigration and Thomson now wants the pro-Europeans to drown out their opposition.
He said: "The rise of Ukip shows there is a large number of people who are fundamentally opposed to the EU and want to come out. That won't change.
"It is time the pro-EU lobby gets itself together and say it is the right thing to do for Britain to remain a member state."
© Copyright IBTimes 2023. All rights reserved.