BoE Hints at Rate Hikes on Surprise UK Jobs Growth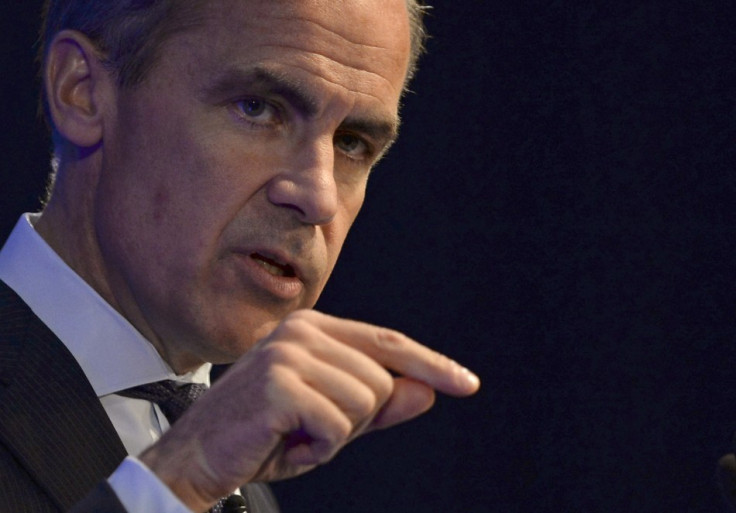 The Bank of England has hinted at a sooner-than-expected interest rate hike as one of the key triggers for raising rates has signalled a faster than forecasted recovery.
According to the latest minutes from the Monetary Policy Committee (MPC) meeting from 8-9 October, policymakers revealed that they believe that UK unemployment would fall at quicker pace than predicted at the time of the August Inflation Report.
Newly appointed BoE Governor Mark Carney unveiled the landmark forward guidance report in August to explain the central bank's protocols on raising interest rates.
The BoE said it will raise interest rates if three conditions were met.
The most important guideline was that the unemployment rate had to fall below 7% before the BoE considered raising interest rates from a record low of 0.5%.
The other two conditions for forward guidance was that it would not increase inflation above 2.5% over the next 18-24 months, or cause financial instability.
The BoE has held rates at the 0.5% level for four years which has led to a positive impact on those borrowing money but not to those who are trying to save.
"The headline Labour Force Survey unemployment rate had fallen to 7.7% in the three months to July," wrote the MPC. Better conditions suggested "it would fall farther over the rest of the year, probably at a faster pace than anticipated at the time of the August Inflation Report".
Better UK Economy
Furthermore, the MPC noted that in many areas the British economy was gaining strength.
The drop in the jobless rate, in the three months to July 2013, not only showed that jobs were being created but more people were finding full-time employment.
"The fall in unemployment in the three months to July appeared to reflect full growth in full-time permanent jobs, and there was no reason to believe it to be erratic," said the MPC.
"It was encouraging that private sector hourly productivity had grown at close to its trend rate in the second quarter following two years of falling productivity."
However, the MPC also warned that it was too early to draw any definitive conclusions about whether forward guidance was no longer needed to help the economy.
"It remained unusually difficult to gauge the effective degree of slack in the economy," the MPC said.
© Copyright IBTimes 2023. All rights reserved.