Bank of England and China Merchants Bank join Hyperledger Project
Project welcomed 11 new members, bringing the current tally to 122.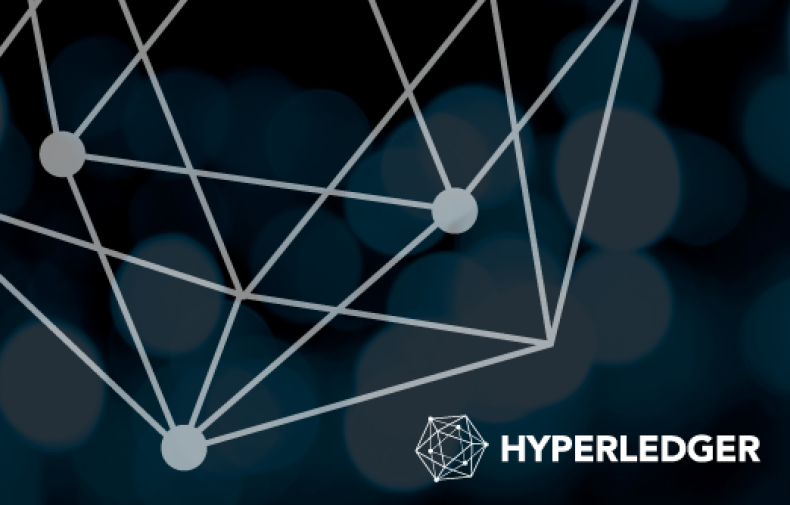 The Hyperledger Project has added 11 new members, including the Bank of England, China Merchants Bank and Federal Reserve Bank of Boston, bringing the current total to 122.
New members include Bank of England, Bitmark, China Merchants Bank, Federal Reserve Bank of Boston, Initiative for CryptoCurrencies and Contracts (IC3), Kaiser Permanente, Kubique S.p.A., MadHive, Monax, OSCRE and RadarWin Cyber Technology.
Monax joining was particularly notable to blockchain watchers as it means that Ethereum technology will be brought within the project under the Apache 2.0 licence. Hyperledger also recently added American Express and Daimler.
Brian Behlendorf, executive director of Hyperledger, said: "Growth and interest in Hyperledger remain high in 2017. We're now at 122 members and seeing even more diverse organisations across industry sectors invest their energy and resources in understanding how blockchain technology can strengthen their own business processes. This new set of members' combined backgrounds and experiences will be invaluable to the community, as we strive to increase production deployments through this year."
In the year since its inception, Hyperledger membership has grown faster than any other Linux Foundation project – even faster than OpenStack. A key member is IBM, which is working with clients including Walmart, DTCC and Northern Trust to implement blockchain technology.
Sean Moss-Pultz, CEO, Bitmark, said: "We are thrilled to join Hyperledger Project and honored to be part of this revolutionary movement. Data is the next major asset class and property rights will be a critical component of a healthy digital environment. We look forward to making it happen together!"
Tianhong Zhou, general manager of the IT department at China Merchants Bank, said: "It is a great pleasure to join Hyperledger. As a bank with advanced technology, China Merchants Bank has always been actively exploring high-techs all over the world and applying them in banking businesses," said Tianhong Zhou, General Manager of the IT Department, CMB. "Blockchain has great influence and development potential in the banking industry, and we are proud to be part of the effort to advance the application of Hyperledger to innovate the business of banking and improve financial services."
Paolo Zaccardi, chairman and CEO, Kubique S.p.A, said: "Kubique's aim is to digitise B2B and collaboration between banks and SMEs through innovative solutions; one of our main areas of focus is on the digitisation of the Financial Supply Chain, primarily regarding the automotive and the manufacturing industries. As we're constantly looking for disruptive technologies and frameworks to develop our solutions, we have been following the blockchain evolution during the last two years. We are excited by the opportunities offered by this technology and we think it will be a game-changer for Supply Chain Finance, especially for SMEs as it could revolutionise their B2B financial processes. For these reasons, we've decided to join Hyperledger, and look forward to exploring concrete use cases, collaborating with a plethora of global stakeholders and making our knowledge of the potential application contexts available to the network."
Adam Helfgott, CEO, MadHive, said: "As a young company looking to be the first to disrupt the advertising industry through blockchain, joining Hyperledger is a natural fit for us. Like the other members of Hyperledger, we look at masses of data, distrust and inefficiency and see the potential of blockchain technology. The advertising industry is brimming with these problems and ripe for the innovation that MadHive provides."
Casey Kuhlman, CEO, Monax, said: "We're very pleased to announce that we've joined the Hyperledger Project and plan to submit our market-leading blockchain client for incubation. Joining Hyperledger is a win-win. Our users gain the confidence of Hyperledger's strong community and code governance frameworks. If our submission is accepted for incubation, Hyperledger will gain a codebase that includes a built-to-specification Ethereum Virtual Machine, which will more closely align the Ethereum and Hyperledger development communities. And we get to make new friends and build new relationships with the outstanding people and companies who are helping to make smart contract technology production-ready to change the world."
Shen Taolei, CEO, RadarWin Cyber Technology, said: "We are very honoured to successfully join the Hyperledger project. RadarWin hopes to take a further step in developing blockchain applications and digital asset management. The early stages of technology development are inseparable from the online technical open source communities and groups, with a common goal to promote blockchain technology and application. Also, the online groups and communities can help train a large reserve of talents and build a complete ecosystem. We hope to use our resources and technical advantages to help Hyperledger's localisation of its applications, the spiral development of Hyperledger's technology and application, and bring blockchain technology to conventional areas such as financial, medical, cultural, real estate, etc."