Bank of England Halts Mortgage Stimulus Under FLS as Help to Buy Grips UK Housing Market [VIDEO]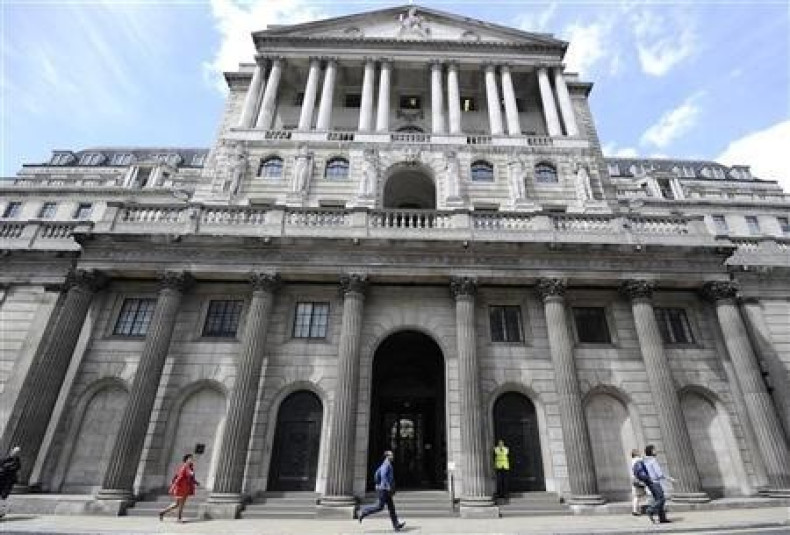 The Bank of England has shifted its flagship credit easing initiative away from households to focus entirely on supporting business lending, amid continuing concern that borrowing costs for small firms are restrictively high and a bounce in mortgage demand risks fuelling a housing bubble.
In a move approved by the Treasury, the Funding for Lending Scheme (FLS) will no longer offer discount cash for banks if they increase their lending to consumers from 2014.
The scheme's participant banks will still be able to draw down cheap money based on the size of their consumer lending until January 2015, but no additional lending in 2014 to households will count towards the total amount of low-rate cash they can access.
Under FLS, banks can access discount-rate loans from the Bank of England. The total value of cheap money banks can get hold of is tied to their lending to the real economy of consumers and smaller businesses.
As a bank lends more to the real economy, the greater the amount of cheap funding they can have from the Bank of England. This is intended to incentivise more lending and so spur on economic growth as mortgages and business loans become cheaper and more freely available.
"Over the past year FLS has contributed to the recovery by helping to significantly improve credit conditions, especially for households," said Bank of England Governor Mark Carney.
"The changes announced today refocus the FLS where it is most needed - to underpin the supply of credit to small businesses over the next year - without providing further broad support to household lending that is no longer needed."
The decision to stop incentivising mortgage lending under FLS comes amid criticism that a separate scheme to increase the flow of home loans, called Help to Buy, threatens to blow a house price bubble in the UK economy.
Help to Buy offers a mixture of interest free equity loans and government lending guarantees to first time buyers.
Couple with FLS, Help to Buy has stimulated demand in the housing market by making it easier for consumers to get hold of mortgages. Critics point to the UK's dearth in housing supply and say fuelling demand will artificially push up prices.
However, proponents say there was much slack on the demand side and, outside of London and the south east, house prices are below their pre-2008 peak.
FLS had already seen its incentives skewed towards business lending in April. Previously the ratio of lending to FLS borrowing was 1:1. However, Osborne changed this to 1:5, meaning for every pound extra a bank lent to small firms, it could access five pounds in discount funding from the Bank of England.