Bank of England Expands Quantitative Easing by £50bn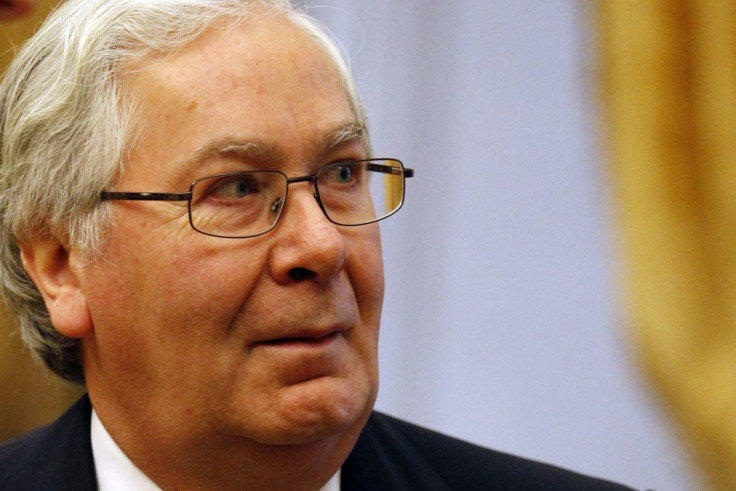 The Bank of England is expanding its quantitative easing (QE) programme by £50bn in a further attempt to stimulate Britain's ailing economy.
Its Monetary Policy Committee, which sets interest rates, made the announcement at the end of a two-day meeting.
Interest rates have also been held at their record-low of 0.5 percent.
The QE programme, called the Asset Purchase Facility, now stands at £325bn, after being increased by £75bn in October and £50bn on 9 February.
The bank, run by governor Sir Mervyn King, effectively prints money to buy up "high-quality" assets from companies in order to improve liquidity in the markets and allow firms to raise capital.
A statement from the bank said that the size of the programme will be kept under review.
"In the light of its most recent economic projections, the committee judged that the weak near-term growth outlook and associated downward pressure from economic slack meant that, without further monetary stimulus, it was more likely than not that inflation would undershoot the 2% target in the medium term," the statement said.
Supporters of QE say it is a necessary economic device to thaw out a frozen economy by injecting capital into the markets. But critics say it pushes up inflation.
UK inflation is falling back from its 5.2 percent peak in September and stands at 4.2 percent. The bank has forecast that it will fall below 2 percent, the government's target, by the end of 2012.
Weak growth figures for the end of 2011, which saw UK GDP contract by 0.2 percent, "strengthens the case" for more QE, according to Scott Corfe, senior economist at the Centre for Economics and Business Research.
Business representatives the Confederation of British Industry (CBI) welcomed the news.
"Even though there are tentative signs that the economy is stabilising, the outlook is still highly uncertain," Ian McCafferty, CBI chief economic adviser, said.
"This new round of QE should help support confidence, though the direct stimulus to near-term growth is likely to be limited."
Other economic analysts were also warm to the bank's latest move.
"The bank's call on QE really comes down to the scale of the eurozone threat that it perceives and our pessimistic view of the balance of risks points to the need for a more drastic QE move," Richard Driver, currency analyst for Caxton FX, said.
© Copyright IBTimes 2023. All rights reserved.