Bank holiday weekend: Best music, food and drink festivals around the UK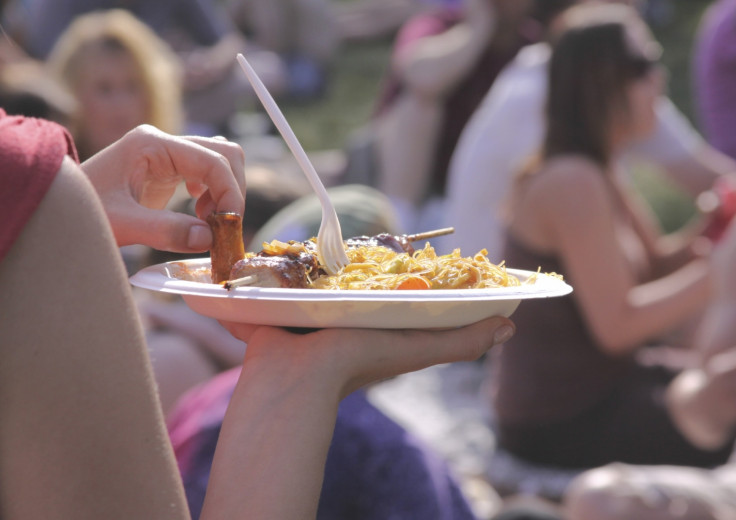 The May spring bank holiday is fast approaching and there is a whole host of festivals taking place around the UK. Glastonbury might be sold out, but here are some of the best alternatives taking place – and they're considerably more affordable too.
Brighton Festival
Now in its 49<sup>th year, the Brighton Festival is an annual celebration of music, theatre, dance, film, art, literature, circus and outdoor events, in venues across Brighton & Hove. Catch the last of the festival before it ends on Sunday 24 May – events are individually ticketed and sometimes free.
West London: Foodies Festival
The UK's largest celebration of food and drink is coming to Syon Park in West London over 23, 24 and 25 May, with top chefs including Aldo Zilli and more than 200 exhibitors selling artisan foods. Make sure you arrive hungry, as there will be tasting theatres, chocolate tasting, mixology lessons and a Street Food Avenue. An adult day ticket costs £15.
Southampton: Common People Festival
Southampton's annual two-day party will kick off this weekend and tickets are still available. Acts include Fatboy Slim, Clean Bandit and Craig Charles, as well as food, craft and arts stalls. On Saturday 23 and Sunday 24 May, an adult day ticket costs £30 and a weekend ticket is £55. Check out the website for the full line-up.
Leeds: Food and Drink Festival
From Friday 22 May, the festival will offer everything from street food to ultra-modern fine dining, and craft beers to gin cocktails. Events take place in venues across the city and include a tasting evening and cocktail classes. On Saturday 23 to Sunday 24 May, the pop-up wine festival Grapeful will take place in Leeds Town Hall. Click here for a full list of events.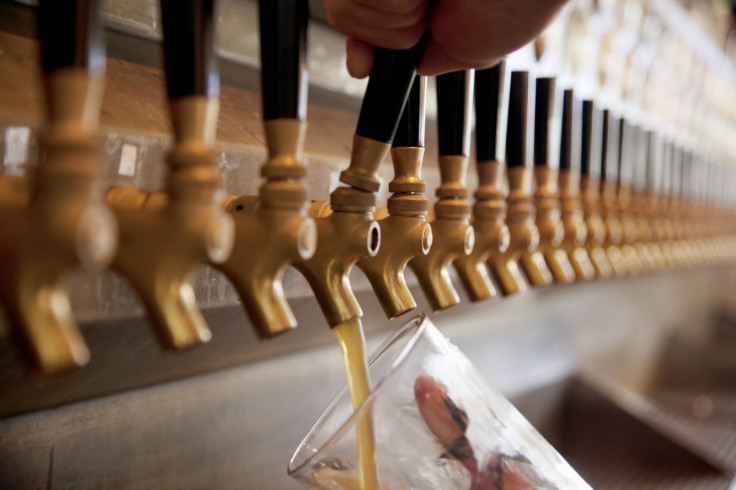 Edinburgh: Hidden Door festival
The not-for-profit arts festival will provide nine days of unique visual arts, music, theatre, dance and cinema in an abandoned or hidden venue around Edinburgh. This year, the organisers have announced the festival will be hosted in the old street lighting depot on Kings Stables Road, in the heart of the city's Old Town. Although invisible to passers-by, the complex of buildings contains a range of quirky rooms and old workshops. The festival starts on Friday 22 May and you can get tickets here.
Birmingham: The Colour Festival
On Saturday 23 May, Birmingham will open its doors to the "happiest festival in the world". Dr Fresh is among the line-up of artists headlining the Rainbow Venues in Digbeth, who will entertain revellers covered in colour. You can book tickets here.
Yorkshire: Malton Food Festival
In the self-proclaimed food capital of Yorkshire, the festival boasts artisan food stalls, street food, cookery classes, tasting events, food talks and children's activities, as well as cookery demos by Levi Roots and other high-profile chefs. Tickets are £5 in advance and £10 on the day, and the festival takes place on Saturday 23 and Sunday 24 May. To book tickets and see a full list of events, click here.
Islington: Saisons Greetings
The Hops & Glory Brewery in Islington will host a four-day Saison beers (Belgian pale ale) festival to ring in the summer from 22 to 25 May. Enjoy the barbecue, which will be cooking all day in the garden. Ring the brewery here to book.
Cambridge Beer Festival
First held in 1974, this is the UK's longest-running CAMRA beer festival and this year's theme is the Hitchhikers' Guide to the Galaxy, in honour of the Cambridge-born Douglas Adams and the 42<sup>nd anniversary of the event. Head to Jesus Green to catch the final day of the festival on Saturday 23 May and be sure to try the cheese counter, which boasts a fine selection of cheeses and locally-produced breads, pork pies and meats. Not a beer drinker? Try the cider, mead or wine - it is £3 entry all day on Saturday.
© Copyright IBTimes 2023. All rights reserved.