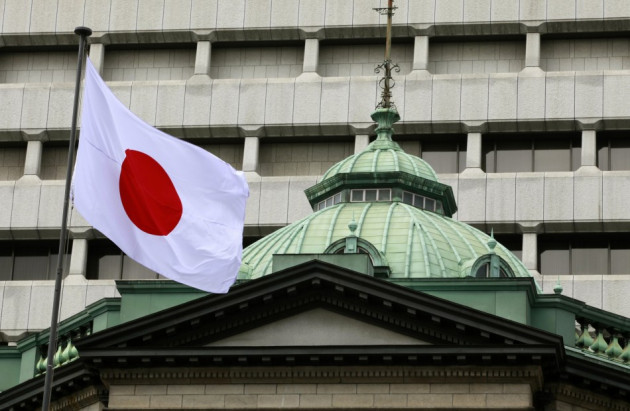 Japan's exports and industrial production will remain weak "for the time being" and the economy will level off before picking up on increased domestic demand, says the country's central bank.
The Bank of Japan's monthly report for October says that domestic demand has been strong on public investment and it is expected to increase mainly on reconstruction related needs.
Private consumption has increased with an improving employment situation and better corporate profits have resulted in more fixed business investment.
But consumer prices have remained almost flat year on year mainly due to a fall in global commodity prices while the yen has not seen considerable change in value over the month, the bank says.
The report notes that business sentiments in the country have weakened in the wake of the slowing global economy.
Japan's industrial production had fallen to 1.3 percent in August and a government survey had shown that output was expected to decline 2.9 percent in September while remaining unchanged in the next month.
"There remains a high degree of uncertainty about the global economy, and furthermore, attention should be paid to the effects of financial and foreign exchange market developments on economic activity and prices," the BOJ said.
The BOJ had, in the last month, taken steps to ease the financial situation by boosting its bond purchase programme. There were some expectations on more stimuli from the central bank following decreased output data.
However, BOJ Governor Masaaki Shirakawa said in his speech to delegates for the International Monetary Fund (IMF) meetings that "the most important task for policy makers is to achieve a smooth transition from high growth to stable growth".
He said attempts to push growth beyond limits could cause imbalances in the economy.
The IMF had earlier said that the BOJ's recent monetary easing measures would help the economy but more may be needed to cope with deflation.