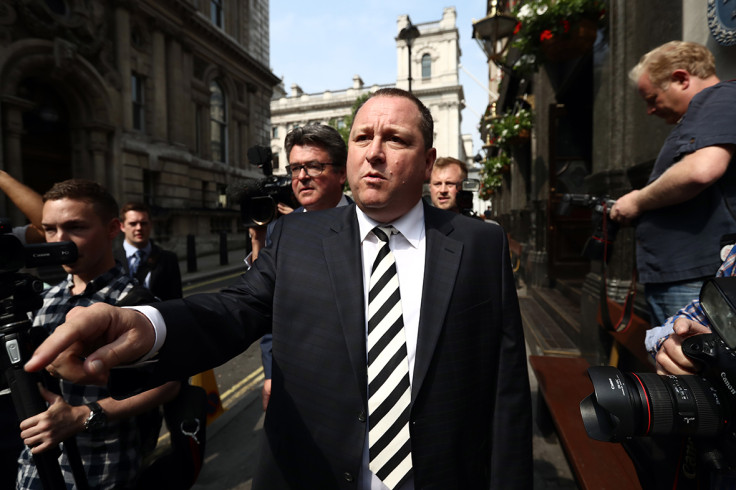 The judge who ruled for billionaire Mike Ashley in the £15m ($20m) compensation case against him said that the banker who brought the claim could not recognise a joke when he heard one.
Financier Jeffrey Blue had alleged the Sports Direct owner made a business pact with him at a pub.
Blue said he had been promised £15m if he used his expertise to double Sports Direct's share price to £8 over three years. This happened, but he had only received £1m.
But Justice Leggatt said in his 41-page High Court judgement that the key point to Ashley's offer was that it was made "in the course of a jocular conversation".
This is not surprising when one considers where the meeting took place.
The Newcastle United FC owner, Blue, and three other business associates had been drinking for an hour and a half at the Horse & Groom pub in London's West End.
Blue, a former Merrill Lynch banker, had previously agreed to use his corporate brokering experience to boost Sports Direct's share price. Among other things this would include Blue expanding the quality of analysts covering the stock and improving investor relations.
But Justice Leggatt said when Ashley made his now infamous offer to Blue it was clearly a joke. The judge said: "Blue expressed his agreement to that proposal and everyone laughed."
But just over a year later this joke came back to haunt Ashley.
Joking aside
Justice Leggatt said: "Thirteen months later the Sports Direct share price did reach £8. But no reasonable person present in the Horse & Groom on 24 January 2013 would have thought that the offer to pay Blue £15m was serious and was intended to create a contract, and no one who was actually present in the Horse & Groom that evening – including Blue – did in fact think so at the time.
"They all thought it was a joke. The fact that Blue has since convinced himself that the offer was a serious one, and that a legally binding agreement was made, shows only that the human capacity for wishful thinking knows few bounds."
During the case Ashley called Blue a liar – dismissing the suggestion that he made big business decisions in pubs as "total crap" – and said the money paid to the banker was a bonus for previous work.
Ashley was not in court to hear the judge deliver his ruling, but his lawyers said he had won a "comprehensive" victory.
The court heard colourful evidence from Blue, who said Ashley would take naps in meetings and hold drink-fuelled management sessions – one of which culminated in him vomiting into a fireplace.
The judge said Blue would have to pick up Ashley's legal bills of £1.5m. It is clear who got the last laugh in this case.