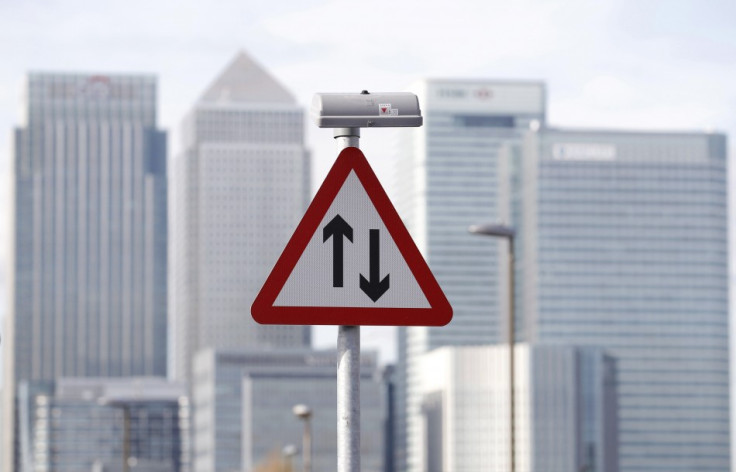 How many Ferraris can you buy with a banker's bonus these days?
Not as many as you once could, according to new research from the Centre for Economics and Business Research (CEBR) thinktank.
Bankers' bonuses in the City of London will drop by almost half this year to a total pool of £2.3bn, said CEBR - their lowest level in over a decade.
In 1998 the bonus pool was £2.5bn.
The bonuses being paid out at the moment are for the 2011/12 year and are coming from a pool worth £4.4bn, down from the year before that's figure of £6.75bn.
City bonuses have been highly controversial in recent years, with public perception that bankers are being handed undue bumper payouts while the rest of society struggles through a recession and government austerity because of a crisis that started in the financial sector. French banks BNP Paribas and Société Générale have told staff their bonuses will be slashed.
The news comes right in the middle of the City's bonus season - and just a day after a High Court Judge ruled in favour of bankers' suing for payouts after billions of losses at German investment bank Dresdner.
"City remuneration levels are coming back into the real world. Employees are being told 'Your job is your bonus so don't expect a large sum in addition'," Douglas McWilliams, CEBR chief executive, said.
"More active shareholders are pressing management to remunerate in line with the economic situation and our estimates of City activity - reflected in the sharp fall in the number of City jobs - means that pay has to fall to reflect the underlying economic reality."
McWilliams added that "before anti-City campaigners start jumping for joy" the drop in bonus payouts is bad news for the public purse "because City earnings are very highly taxed".
In recent years the bonus pool peaked at £11.56bn, just before the financial crisis in 2007/08.
BNP Paribas and SocGen lead bonus cutting
Both BNP Paribas and Société Générale, France's two biggest banks, have announced they will drain their bonus pools for the year, in the midst of the ongoing eurozone crisis and with uncertainty over their future prospects with the election of socialist president Francois Hollande.
BNP will cut its bonus pool by 52 percent to €488.7m (£393m), while SocGen will reduce its pool by 44 percent to €410m.
Hollande has pledged to clamp down on the financial sector, which he declared his "enemy" at a Paris rally ahead of his election, and wants to introduce a financial transaction tax.
Some investors expressed fears in a recent survey that France could throw up a "negative surprise" this year, as the French public grows increasingly hostile to austerity.
French finances have already lost their top rating and have been downgraded a notch by credit rating agency Standard & Poor's to AA+, with a negative outlook.
RBS and Stephen Hester's bonus
The last bonus row to erupt in the UK came when state-owned RBS awarded its chief executive a deferred stock bonus worth £1m, despite the taxpayers having bailed out the bank with billions of pounds at the peak of the financial crisis.
Since the bailout, which has left the Treasury holding an 83 percent stake in the bank, the value of RBS stock has plunged and struggled to lift at all.
Hester took control just after the bailout and, while he has been praised for turning most of RBS's businesses back into profit, has failed to boost the share price.
After public outcry and political wrangling between the coalition government and opposition Labour Party, Hester waived his bonus for the year.
Recently RBS announced that it intends to pay back all of the £75bn of taxpayers' cash ploughed into the bank by former Chancellor Alastair Darling to stop it going bust.
Darling considered RBS too big to fail and that if he let it collapse the knock-on effect to businesses and consumers would have seriously damaged the economy.