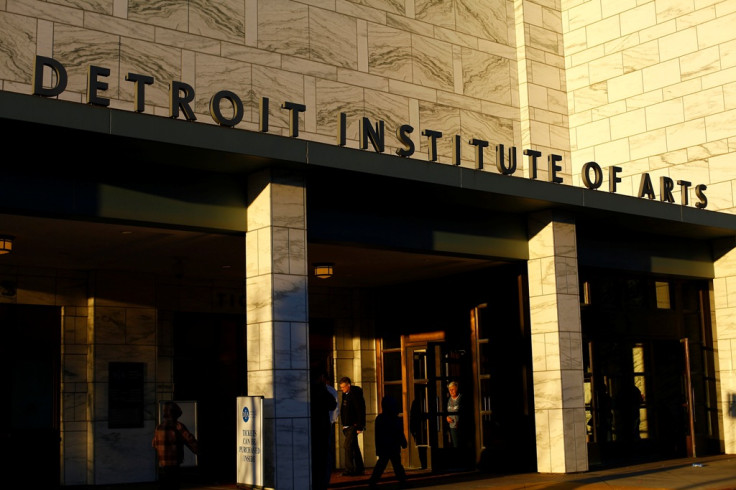 Detroit could face a long legal battle over its valuable art collection, which the city has so far refused to sell to help repay its $18bn debt.
In a filing in the US Bankruptcy Court, bond insurer Syncora Guarantee, which could suffer huge losses in the largest municipal bankruptcy in US history, warned that lawsuits would be filed over the Detroit Institute of Arts' (DIA) collection.
Syncora and other creditors have pushed for the sale of the art works, as proceeds from the sale would help pay thousands of creditors and provide funds for services.
"Given the city's odd decision to value just 5% of the entire collection and its repeated failure to provide ownership information, there will be litigation surrounding the art and it will be time consuming," Syncora said in the filing.
In December 2013, British auction house Christie's appraised the value of a small slice of DIA's collection at between $454m and $867m.
Detroit's emergency manager Kevyn Orr, who oversees the city's finances and bankruptcy, has said the city has no plans to sell its 60,000-piece collection.
Detroit filed for bankruptcy in July 2013. It follows three California cities, Stockton, Mammoth Lakes and San Bernardino, all of which filed for bankruptcy in 2012. In 2011, the city of Harrisburg in Pennsylvania tried to file for bankruptcy, but the move was deemed illegal.
DIA Collection
The DIA, founded in 1885, is billed as one of the most comprehensive and diverse museums in the US.
Its valuable collections include Egyptian statues, Caravaggio's 1598 masterpiece, Martha and Mary Magdalene, and Auguste Rodin's bronze The Thinker.
It also has an 1887 self-portrait of Vincent van Gogh and a 27-panel fresco by Mexican artist Diego Rivera
DIA is housed in an ornate Beaux-Arts style building in the city's cultural hub and attracts at least 400,000 visitors each year.
See the best of the Detroit Institute of Arts' collection on YouTube, below.