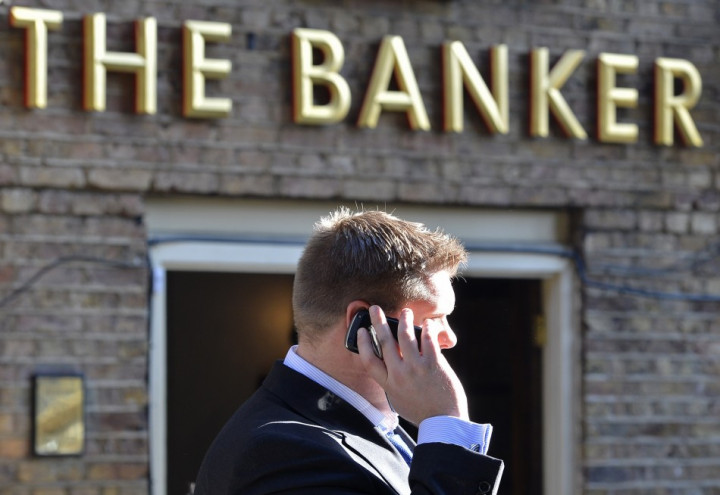 Financial regulators clamping down on bankers' bonuses will undermine efforts to rein in reckless behaviour as firms start to counteract caps by bumping up basic salaries.
Mercer, a global business consultancy, issued the warning after it surveyed 78 financial services firms and found that many were increasing base salaries in reaction to a bonus caps and deferrals, particularly in the European Union.
Over three quarters of survey respondents said a bonus cap in certain territories would create an uneven playing field against global competitors outside of the regulation. Almost two thirds confirmed that compensation caps would hinder them in linking pay to performance.
"Our report is aimed at providing insights on how global organisations are responding to this increased scrutiny. The clearest trend in the face of bonus caps is an increase in base salaries," said Vicki Elliott, senior partner at Mercer.
"Organisations are also looking at other ways of maintaining pay levels to support staff retention. However, reducing the amount of variable pay, like bonuses, weakens the link between performance and pay. With less variable pay that can be linked to performance, there will also be less pay that can be deferred and aligned with the risk time horizon of the business.
"This is contrary to the principles developed by the Financial Stability Board after the financial crisis. Rewards in banks and other financial organisations should be tied to multi-year performance to help manage risk."
Counteracting Caps
The EU Council pushed through a plan to cap bankers' bonuses at a maximum of double their salary from 2015.
Higher base salaries will mean it is harder to claw back remuneration from staff whose poor performance or behaviour only comes to light some time later. It also makes it harder to defer remuneration payments.
Lawyers have already warned of the trend towards increasing base salaries in place of bonuses.
"This European Union Council vote in favour of the bonus cap is no surprise and at least the banks have a clear timetable for reforming their bonus structures," said Christopher Mordue, a leading employment partner at law firm Pinsent Masons.
"The problem is that there are still some significant uncertainties about how the cap will work and who will be caught by it. Firms now face the difficult task of overhauling their remuneration practices in a short timescale without a clear picture of the final shape of the new rules.
"This is likely to result in broad brush compliance approaches, including increasing salary to mitigate the impact of the cap."
Britain's government opposes the EU cap on bonuses.
Data from the European Banking Authority (EBA) showed that the UK had more bankers earning over €1m in 2011 than the rest of Europe combined.
The EBA revealed that 2,436 bankers based in the UK pocketed €1m (£865,234, $1.3m) or more in pay. Some 1,809 worked in investment banking, 85 in retail banking, 182 in asset management and 360 in other business areas.
Outside the UK, just 739 bankers passed the regulator's "high earner" threshold, which denotes overall packages of €1m and above.