War Capitalism & Liberty, the biggest ever exhibition of artworks by Banksy – the infamous graffiti artist, political activist and film director of unknown identity – is to go on display at the Palazzo Cipolla Museum in Rome from next week (24 May 2016).
The show, which is not authorised by the mystery artist himself, is to include original prints, sculptures, paintings and rare objects from international private collections, many of which have never been shown to the public before.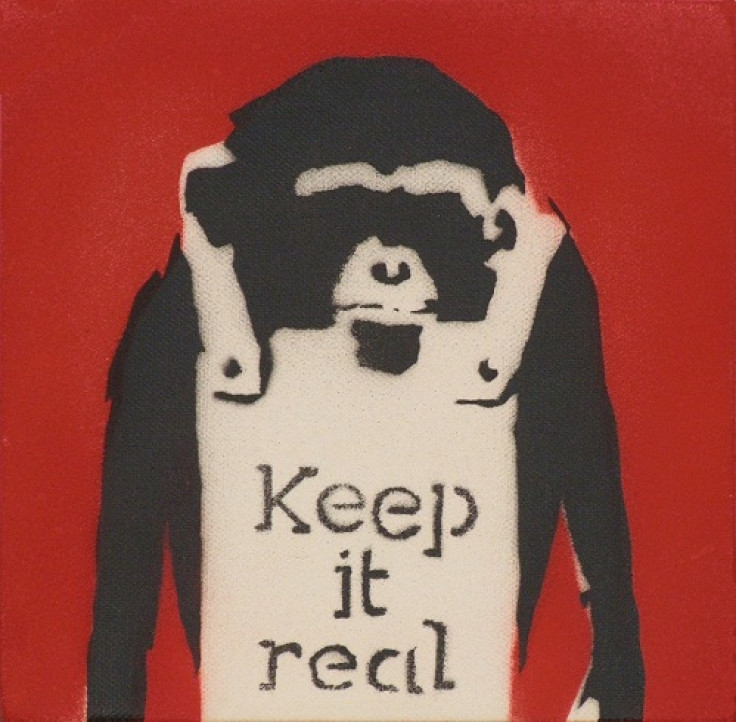 Originally from Bristol, Banksy has managed to maintain an anonymous persona, having a global influence on the street art movement, and is arguably one of its most notorious graffiti artists.
Captivating an audience since the late 1990s with artwork that reveals a unique mix of humour and humanity, Banksy creates for the masses and affords a voice for those in – and, indeed, outside of –society who would otherwise not be heard.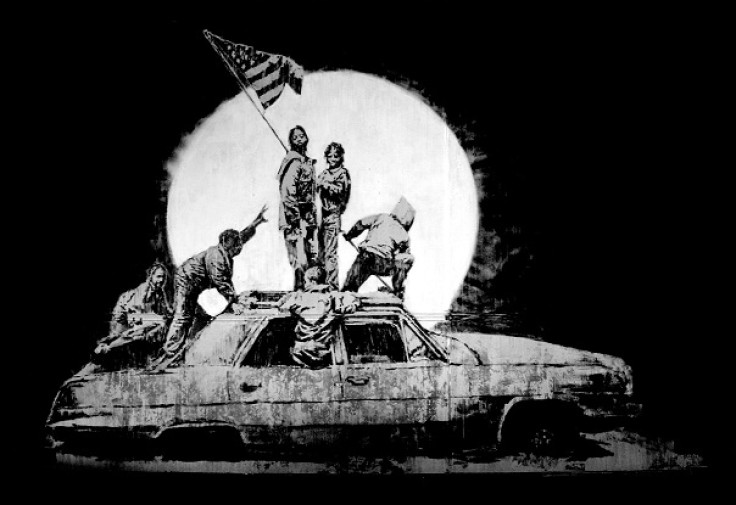 Acoris Andipa, a dealer in Banksy artworks who was responsible for procuring all the pieces for the show along with Stefano Antonelli, said:
"This a significant collection of work by the artist known as Banksy, a corpus [body] of over 120 works including sculptures, stencils, and other artistic expressions, all strictly from private collectors and, therefore, absolutely not removed from the street. The work critically examines contemporary issues of war, consumerism and politics, and this is the first time a major collection of artwork by the artist, now considered the world's best street artist, has been curated from private international collectors by an independent and important museum."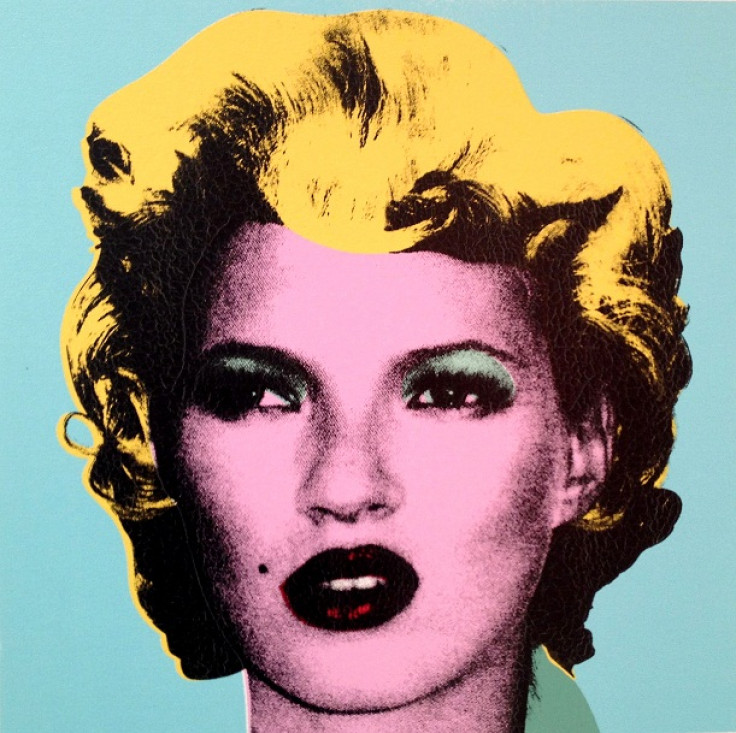 Banksy's first ever show was held in Bristol, the UK in 2000 at the Severnshed. He went on to create powerful and politically charged work, most notably when he painted nine sardonic images on the Palestinian side of the West Bank barrier. In 2015, the artist headed to Calais where he produced a series of murals including The Son of a Migrant from Syria, which, rather chillingly, featured Steve Jobs.
The elusive Bristol-born artist made headlines last year with his Dismaland theme park in Weston-super-Mare, Bristol.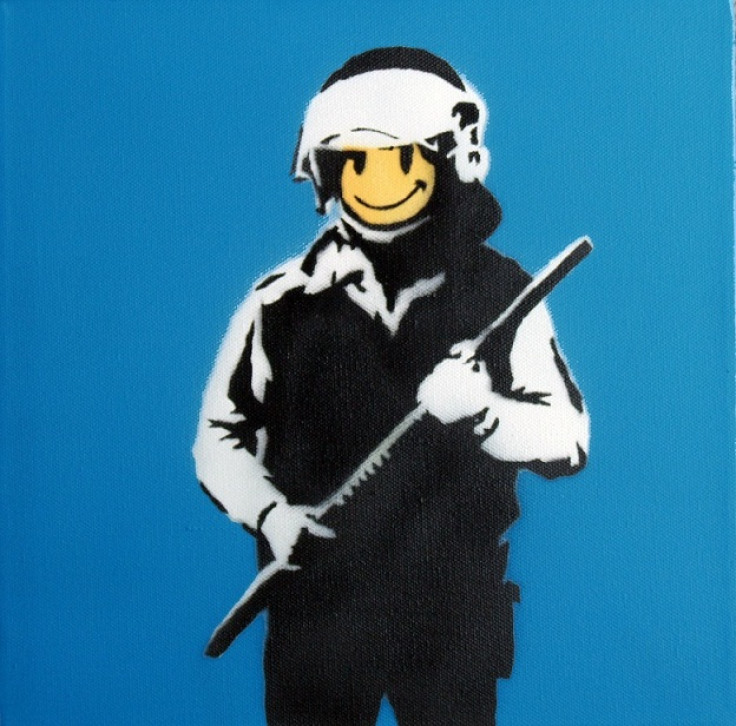 The work shown at the exhibition is mainly from private collectors who have been buying Banksy pieces with his advice since 2006.
The exhibition runs from 24 May until 4 September 2016.