A former colleague of incoming White House chief strategist, Steve Bannon, said in an interview over the weekend that Bannon once told her that the idea of excluding African-Americans from voting is "not such a bad thing".
Julia Jones, who worked with Bannon as a scriptwriter in Hollywood, told the New York Times in an interview published on Sunday 27 November, that Bannon had shown interest in the idea of limiting voting rights to property owners.
"I said, 'That would exclude a lot of African-Americans,'"Jones told the paper. "He said, 'Maybe that's not such a bad thing.'"
Jones was co-writer with Bannon on the film 'In the Face of Evil', a positive documentary about US president Ronald Reagan and his fight against communism.
Jones also said she did not think Bannon was racist. Trumps's incoming chief strategist was formerly the executive editor of Breitbart, a news website that he once called "a platform for the alt-right" – a far-right movement with alleged ties to white supremacy.
"He's using the alt-right — using them for power," Jones reportedly said, though she also mentioned that he 'occasionally' talked about some people's genetic superiority.
What is the alt-right?
The alt-right is a loose collection of people with far-right views that came to prominence during Donald Trump's election campaign. Many members operating on sites such as 4chan and Reddit are known to profess views related to white supremacism, nationalism, anti-feminism and Islamophobia, among others. There isn't really one defined core ideology to the movement, aside from a rejection of America's mainstream conservatism.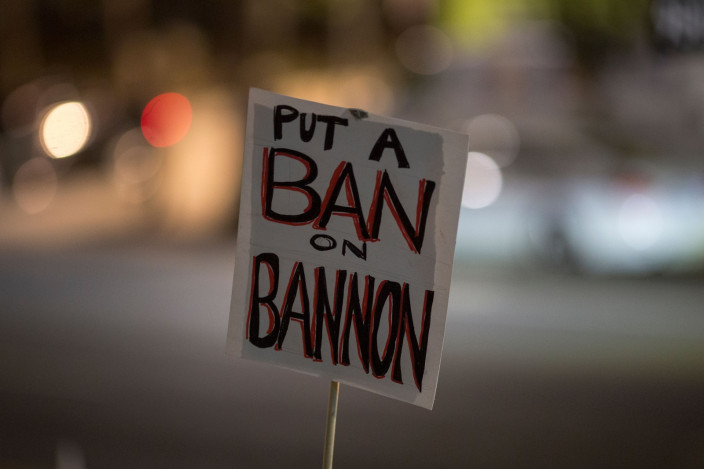 Alt-right members generally supported Donald Trump and hailed campaign promises to build a wall along the US-Mexico border and ban Muslims from entering the country.
The group have been particularly prominent with the rise of Steve Bannon as chief strategist to Trump's White House. Bannon was previously executive chairman of the Breitbart News website, which he once called "a platform for the alt-right" leading some to suggest that the movement now has a voice in the country's most powerful office.