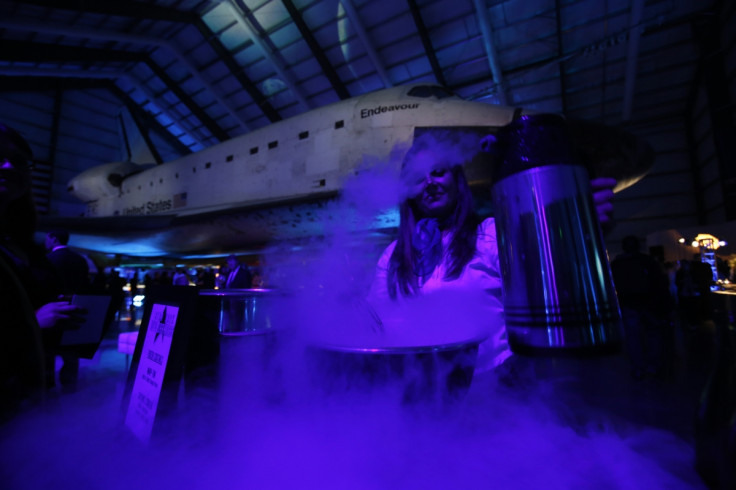 A wine bar in Lancaster has been fined £100,000 for serving a teenager a smoking liquid nitrogen cocktail. Gaby Scanlon, now 20, was celebrating her 18th birthday with friends at Oscar's Wine Bar and Bistro when she was given the Nitro-Jagermeister shot for free. She described then feeling "agonising pain" and smoke coming out of her nose and mouth.
Scanlon told Preston Crown Court: "Straightaway I knew something was not right. My stomach expanded. The manager said nothing about waiting for it to die down." She was taken to Lancaster Royal Infirmary and underwent surgery where doctors removed her stomach and connected her small bowel with her oesophagus to save her life.
The bar pleaded guilty to failing in the duty of an employer to ensure the safety of persons not in its employment, admitting it failed to check the shot cocktail was safe for consumption. The court also heard no risk assessment was carried out to determine the safety of the cocktail.
However, Andrew Dunn, the bar's director, pleaded not guilty to playing a part in the company's failings. The BBC reported that the prosecution agreed to offer no evidence against him if he made a £20,000 contribution to court costs.
Although serving liquid nitrogen is not illegal, it is extremely cold at -196C and experts have warned over the dangers of serving it before it has warmed to a safe temperature.
Dr Alex Valavanis, research fellow at the Institute of Microwaves and Photonics, at the University of Leeds, said that if one were to drink liquid nitrogen in its pure state, it would cause damage very soon. He explained that liquid nitrogen has a burning effect due to it being so cold and that it also expands extremely rapidly, as in the case of Scanlon's reaction to the nitrogen drink.
Dr Valavanis told IBTimes UK: "If you imagine you've got a kettle – the amount of steam that comes out when you boil it is enormous, you could fill a room with steam using just a cup of water. It's the same then with liquid nitrogen and liquid nitrogen gas – a very small amount of liquid nitrogen will turn into an enormous amount of gas."
Preston Crown Court heard Scanlon continues to suffer from pain due to the incident and that she can no longer enjoy eating food.