Barack Obama: I Would 'Absolutely' Save Putin from Drowning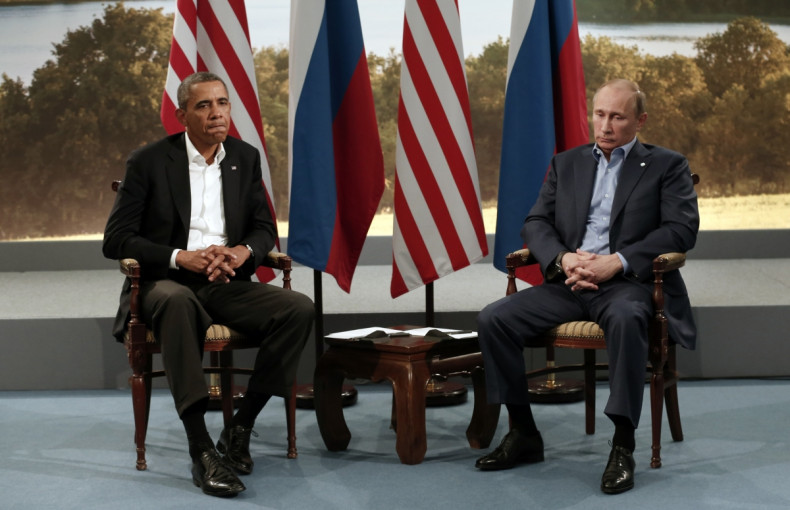 US president Barack Obama has said that he would "absolutely" save his Russian counterpart if he were drowning.
"I absolutely would save Mr Putin if he were drowning," Obama said in response to a challenge at a press conference in South Korea. "If anybody is out there drowning, I would save them.
"I used to be a pretty good swimmer. I am a little bit out of practice," he added with a smile on his face.
The question was based on Vladimir Putin's answer to a six-year-old girl on Russian television last week. She had asked him if he believed Obama would come to the rescue if he were drowning.
"Besides intergovernmental relationships, there are personal relationships," Putin replied. "I am not saying we have some special relationships with the president of the US but I think he is a decent and quite courageous person. I think he would do it."
The two figures on either side of the renewed East-West divide have been at loggerheads over a number of issues during Obama's second term began in the Oval Office.
The Ukraine crisis has strained relations to the limit and comes hard on the heels of fierce debates on how to deal with the Syrian civil war and whistleblower Edward Snowden's NSA leaks.
During the press conference in Seoul, which was organised as part of his Asian tour, Obama expressed his disappointment at Putin's "increasing tendency to view the world through a Cold War prism and to see Russia's interests as invariably in conflict with the West".
Obama said: "I disagree with him with what's in Russia's interest, but he's the president of that country."