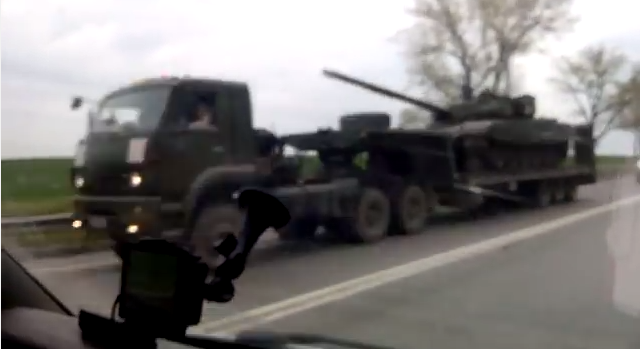 Russia has begun military drills along the shared Ukrainian border in reaction to "anti-terror" operations conducted by Ukrainian forces against pro-Russian separatists in eastern Ukraine.
Russian Defence Minister Sergey Shoigu said that Russia had initiated to dissuade Kiev from "violence against its own citizens".
"If this military machine is not stopped, it will lead to greater numbers of dead and wounded. Planned exercises by Nato forces in Poland and the Baltic countries do not foster normalisation of the situation surrounding Ukraine, either," Shoigu was quoted as saying.
"We are forced to react to such a development of the situation," he added before speaking about the precise details of the drills.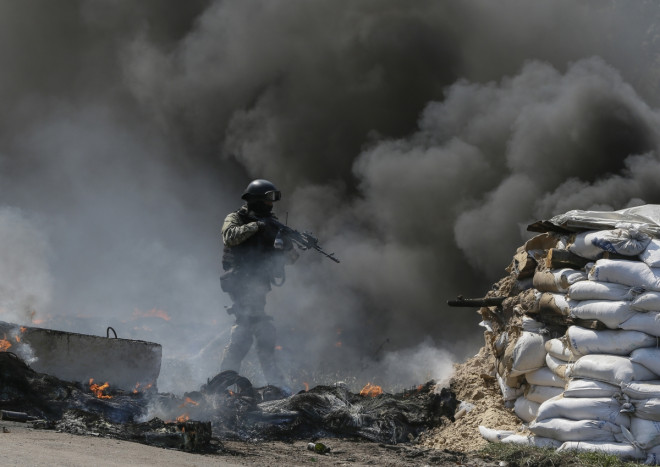 "As of today, our battalion tactical combined-arms groups from the southern and western military districts have begun drills in areas bordering Ukraine.
"The troops will practice marches and tactical deployment...as necessary. Additionally, our aviation units will perform flights to practice operations near our national border," Shoigu concluded.
Video footage from the Russian city of Novoshakhtinsk in Rostov Oblast, 10 kilometres from the Ukrainian border, shows Russian columns of armoured personnel carriers, artillery weapons and tanks on the city's main motorway. The authenticity of the footage could not immediately be verified.
The separatist Donetsk People's Republic has also reacted to the Ukrainian crackdown in the city of Slaviansk, declaring civil war in Ukraine and calling for a general mobilisation of force in the country's east.
"A combined arms operation has been launched in Slaviansk. This means only one thing: a civil war," the leadership of the Donetsk People's Republic told the Interfax news agency.
Russian president Vladimir Putin, speaking on Russian TV, condemned the military operation as a criminal act, saying: "If the regime in Kiev has begun using the army against the population inside the country, then this is undoubtedly a very serious crime."
"If these people have advanced to the so called "acute phase" (of confrontation with protesters), this is not an acute phase, it is just a punitive operation and it will of course incur consequences for the people making these decisions, including (an effect) on our interstate relations," he continued.
Russia annexed the Crimea region last month for the reason that Russian speakers were threatened by unrest in Ukraine. Russian leaders have warned they will take similar action in eastern Ukraine if Russian speakers become endangered in any way.