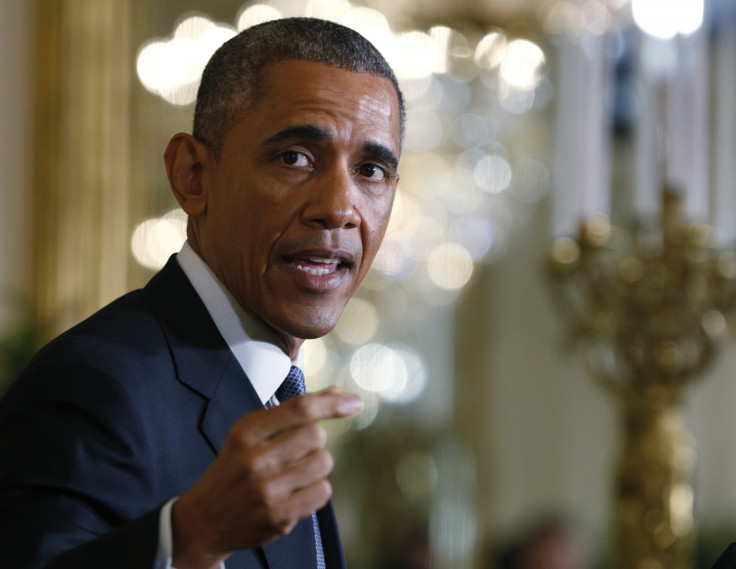 President Barack Obama is set to deliver his sixth State of the Union address, in what could be his penultimate attempt to ride the wave of improving the economy and boost approval ratings.
In his first address to a Republican-controlled Congress, the Democrat president on Tuesday (20 January) will declare victory over the economy hardships of the country, which plagued first six years of his two terms at the White House.
The annual ritual takes place in the backdrop of simmering racial tensions over the treatment of black people by police domestically, while threat from the Islamic State [Isis] militants continues to rise.
The president is hoping to recalibrate his economic policies moving away from austerity measures which largely dominated his terms at the White House. However, implementing those measures will remain a huge challenge as the November elections emboldened the Republicans in the Congress.
"It's important for us to find every single way that we can to provide some relief for middle class families because as the economy finally after six years gets to the point where people are beginning to feel it, we need to make sure we lean in so that folks have a little bit more money at the end of the week," said David Simas, the director of Obama's political office, tells CNN.
Millions of viewers are expected to tune in for the presidential address. The 2014 SOTU address was watched by 33.3 million viewers, Obama's personal worst in terms of viewership.
First Lady Michelle Obama will be joined by 23 special guests including a doctor working against Ebola, a gun violence victim and a government worker who was freed as part of the latest prisoner exchange deal with Cuba, in her box.
"For Barack, that is what this address is about. Not politics or partisanship, but the lives you lead, the challenges you face, and the future you hope to build for yourself and for your children. Every day, he reads those stories in the letters folks send to him from across the country," Michelle Obama wrote in a statement.
Nevertheless, no startling revelations are expected to emerge from the speech.