Twitter announced overnight that Barack Obama's tweet about the Charlottesville attacks is officially the most liked tweet of all time.
While Donald Trump remained silent on the violence in Virginia, there was an outpouring of thoughts from politicians and celebrities from around the world, including the former US president.
Obama, citing Nelson Mandela, tweeted "No one is born hating another person because of the color of his skin or his background or his religion...," this was accompanied by a picture of him looking into a window speaking to children from different racial backgrounds.
The tweet, thanks to Obama's 93m followers, quickly went viral and has now reached a new landmark.
Ariana Grande's tweet from May 2017 expressing her sorrow at the attacks in Manchester, where she had just performed, was previoulsy the most liked tweet ever with 2.7m likes.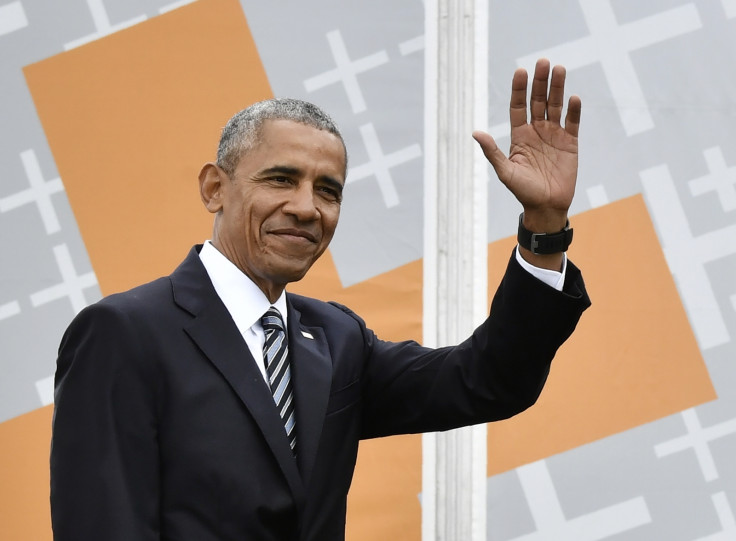 But Obama's message about race relations has managed to pick up 3m likes, placing him comfortably at the top of the most likes ever.
Obama dominates much of the top ten most liked tweets with six entries from both his @BarackObama account and his presidential @POTUS44 account.
Donald Trump's tweets though gaining much traction for their outlanidish statements, are seldom very popular, his most popular picking up just 622k likes when he discussed how the people of the US would come together after the election.
In another sting to Trump, Hillary Clinton's election night tweet is in the top 10 with 1.2m likes.
Top five most liked tweets ever
1- Barack Obama- 3m likes
2- Ariana Grande- 2.7m likes
3- Ellen Degeneres- 2.4m likes
4- Barack Obama- 2m likes
5- Barack Obama 1.9m likes