US President Barack Obama has said that he plans to leave behind 8,400 troops in Afghanistan by the end of his term, instead of the earlier planned 5,500. Initially Obama had said that the troop count would be reduced from 9,800 to 5,500 by the end of 2016.
"Maintaining our forces at this specific level ... will allow us to continue to provide tailored support to help Afghan forces continue to improve. I will not allow Afghanistan to be used as safe haven for terrorists to attack our nation again," Obama said on 6 July at the White House.
At present, there are 9,800 American troops supporting the Afghan government in their fight against the Taliban. The reemergence of Taliban in the South Asian country has prompted Washington to rethink its exit strategy, reports said.
"The security situation in Afghanistan remains precarious. I strongly believe it is in our national security interest ... that we give our Afghan partners the best opportunities to succeed," Obama said.
Ash Carter, Secretary of Defense, and chairman of the Joint Chiefs of Staff, General Joseph Dunford, joined the US president at the White House.
Obama stressed that the narrow missions assigned to US troops will not change and that their focus will remain on training and supporting Afghan forces against terrorist organisations like al-Qaeda and Islamic State (Isis).
When Obama ran for president in 2008, he promised that there would be a complete withdrawal of American troops from Afghanistan as well as Iraq. The announcement comes in contrast to a declaration he made in December 2014 saying: "The longest war in American history is coming to a responsible conclusion."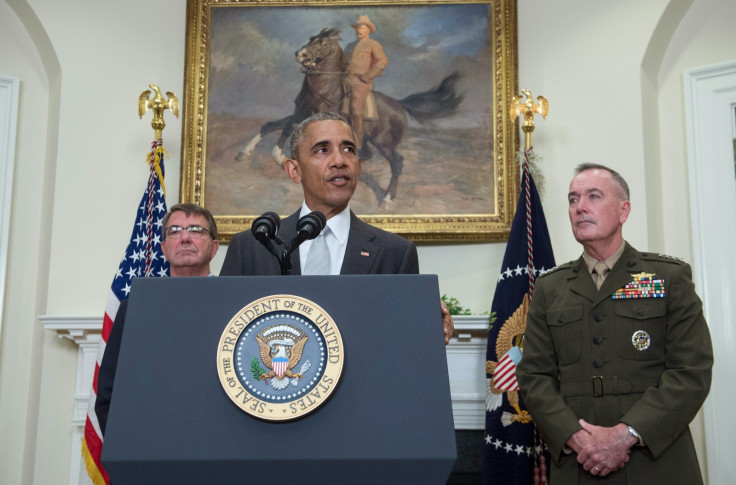 In response to the development, Taliban spokesperson Zabihullah Mujahid told Al Jazeera, "Whether the US decides to keep [its] troops in Afghanistan or not, whether the numbers are more or less, we will continue to fight them."
Mujhaid added that the organisation was stronger than ever and it was waste of time for the US to be making such decisions.
Obama will be attending a Nato summit in Poland on 7 July, where he will meet Afghan President Ashraf Ghani and other allies as reports suggest that Taliban forces have ramped up their operations since Nato troops were pulled out from the country at the end of 2014. According to a UN report released in April, around 600 civilians were killed and 1,300 were injured in the first quarter of the year.