Barak Obama Holds Last-Minute Talks with Iran Over Nuclear Deal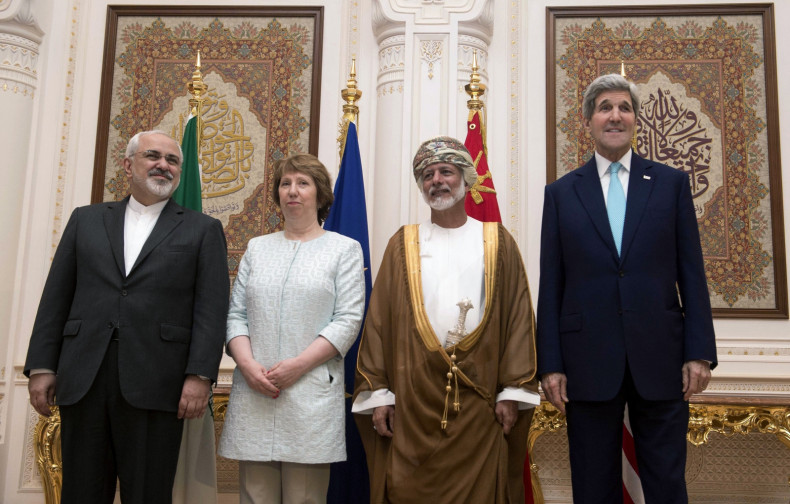 US President Barack Obama has expressed scepticism over a possible breakthrough in multilateral, high-level nuclear talks with Iran less than two weeks before a self-imposed deadline to make an historic permanent agreement.
Following a meeting between US Secretary of State John Kerry and Iran's Foreign Minister Mohammad Javad Zarif in the Gulf sultanate of Oman, Obama focused on the differences still dividing the two rival nations rather than the positive moves forward.
"Are we going to be able to close this final gap so that [Iran] can re-enter the international community, sanctions can be slowly reduced and we have verifiable, lock-tight assurances that they can't develop a nuclear weapon?" Obama asked.
"There's still a big gap. We may not be able to get there."
Unexpectedly, Iran, the US and the European Union began a second day of talks over their disagreement, which mostly concerns Tehran's willingness to curb its uranium enrichment work in exchange for gradual reduction of sanctions.
The main negotiations will move back to Vienna on 18 November for a final rush to meet the deadline.
Tehran slowed cooperation with UN's agency
Iran wants the right to generate nuclear power for what they claim are civilian purposes, such as energy and medical care, and the complete removal or easing of at least some Western sanctions against its oil and financial sectors.
But the US, Israel and other Western powers fear that Tehran is planning to build an atomic weapon for military purposes, and they use the Islamic Republic's repeated attempts to hamper inspections of its reactors from the UN's nuclear watchdog as proof that Iran cannot be trusted.
The optimism of last November, when Iran and six world powers reached an interim agreement to reduce the Islamic Republic's nuclear programme after decades of standoff and diplomatic tensions, seems to be already over.
A deal with Iran has been hampered by poor progress in the investigation into suspected nuclear research in the country. The International Atomic Energy Agency (IAEA) is expected to say in their confidential quarterly report to six world powers that Iran has failed to address specific areas on a possible bid to make nuclear arms as it had agreed to do.
"The IAEA's report is likely to indicate that Tehran has slowed down its cooperation with the agency's probe into the so-called possible military dimension of Iran's nuclear program," Ali Vaez, senior Iran analyst at the International Crisis Group, told IBTimes UK.
Obama's letter
The meetings in Oman's Muscat, which lasted more than five hours, follow revelations that Obama had sent a letter to Iran's supreme leader, Ayatollah Ali Khamenei, about the fight against Sunni Islamist militant group Isis.
An article on Kahmenei's site said that the US president wrote three letters in total to Khamenei, in 2009, 2012 and "about a month ago".
It commented on the event saying that "the US has always reached out to Iran when faced with an impasse, and Obama's latest letter is a direct link to foreign policy dead-ends, especially those involving Iran somehow".
Obama has denied any coordination with Iran on Isis.
Although a complete deal is no longer possible by 24 November, the US and France are eager to pursue a political breakthrough with Iranian counterparts that would justify postponing the deadline for a nuclear accord.
France, in particular, is concerned that Washington could change course on its diplomacy with Iran after 1 January, when Republicans take over Congress.
Domestic pressure
The November deadline could be the last chance for the Obama administration, although GOP's command of congress cannot derail a potential nuclear deal.
The President still retains the executive order to suspend or relieve some of the sanctions imposed on Iran, even if congress refuses to lift them. However, 60% of the sanctions have been codified into law by congress, which puts amending or repealing sanctions beyond the president's control.
But Zarif and Iranian President Hassan Rouhani are also facing internal pressure from conservative lawmakers sceptical of last November's interim deal. They are demanding that any final agreement must be ratified by parliament.
On Sunday, 200 Iranian MPs issued a statement urging that Zarif's negotiating team "vigorously defend" the country's rights to have peaceful nuclear energy, adding a request to lift the sanctions.