Iran Nuclear Deal: Time is Running Out for Obama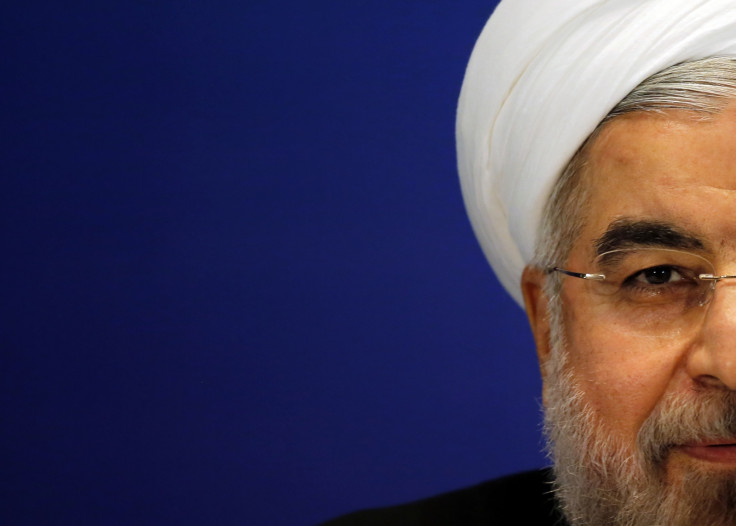 As the Republicans sweep the US congress, gaining at least seven Senate seats from their opponents and strengthening their power on Capitol Hill, US Secretary of State John Kerry is to meet top diplomats from Iran and the EU to discuss a possible political breakthrough on the Iranian nuclear deal before a self-imposed 24 November deadline.
Iran wants the right to generate nuclear power for what they claim are civilian purposes, such as energy and medical care, and the complete removal or easing of at least some Western sanctions against its oil and financial sectors.
But the US, Israel and other Western powers fear that Tehran is planning to build an atomic weapon for military purposes, and they cite the Islamic Republic's repeated attempts to hamper transparent inspections of its reactors from the UN's nuclear watchdog as a proof that Iran cannot be trusted.
In a meeting with French Foreign Minister Laurent Fabius, Kerry placed the burden of a complete nuclear deal entirely on Iran. "They have a right to a peaceful program but not a track to a bomb," Kerry said after his meeting. "We believe it is pretty easy to prove to the world that a plan is peaceful."
US President Barack Obama earlier remarked that Iran has been presented with a framework that would allow them to meet their peaceful energy needs. "Whether they can manage to say yes to what clearly would be better for Iran, better for the region, and better for the world, is an open question," he said.
PMD (Possible Military Dimensions)?
A deal with Iran is complicated by the little progress in an investigation into suspected nuclear weapons research by the country. The International Atomic Energy Agency (IAEA) is expected to say in their confidential quarterly report to six world powers that Iran failed to address specific areas on a possible bid to make nuclear arms as it had agreed to do.
"The IAEA's report is likely to indicate that Tehran has slowed down its cooperation with the agency's probe into the so-called possible military dimension of Iran's nuclear program," Ali Vaez, senior Iran analyst at the International Crisis Group, told IBTimes UK.
However, the negotiating parties have already understood that resolving the issue of Possible Military Dimensions (PMD) of Tehran's nuclear programme may not be sufficient for a nuclear deal, rather the opposite. A full agreement with the Islamic Republic "is a necessary condition for putting the PMD dossier to rest," according to Vaez.
"Even in case of full cooperation, the decision to close the PMD dossier is purely political and likely moulded by the most influential members of the IAEA's Board of Governors," he said.
"Thus absent of political guarantees embedded in a nuclear deal with the P5+1, Iran is unlikely to walk down a dark alley."
Since Hassan Rouhani, a pragmatist moderate cleric representing the reformist wing of the Tehran elite, became president last year, Iran promised to work with the UN's nuclear watchdog. But episodes such as the refusal to issue a visa for a member of the agency - allegedly an American - for the the third time, has fuelled speculations of Tehran stonewalling the probe.
"Iran has serious security consideration in giving access to sensitive sites and scientists," Vaez says. "This is especially true when the inspectors are national of states that Iran considers hostile."
IAEA director general Yukiya Amano said in Washington last week that Iran needs to deliver "concrete action" to resolve all outstanding issues.
In November 2013, Iran and six world powers reached a breakthrough agreement to curb Tehran's nuclear programme in return for limited sanctions relief. After decades of standoff and diplomatic tensions, this was the first step in resolving the issue.
Time is running out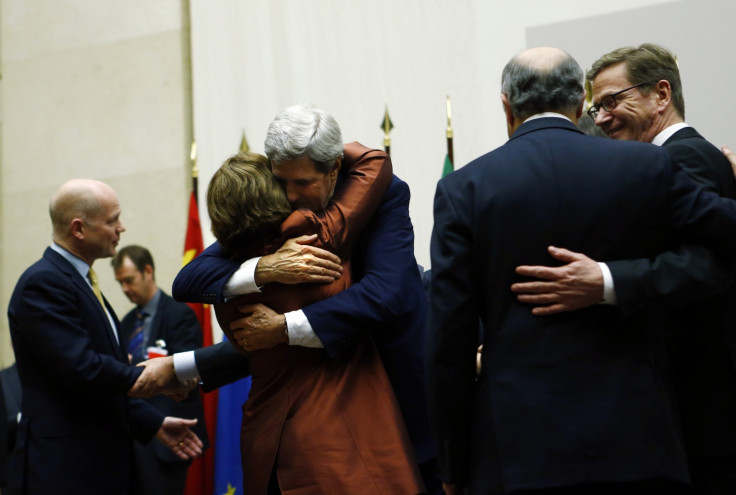 Although a complete deal is no longer possible by 24 November, the US and France are eager to pursue a political breakthrough with Iranian counterparts that would justify postponing the deadline for a nuclear accord.
France, in particular, is concerned that Washington could change course on its diplomacy with Iran after 1 January, when Republicans will take over the Congress.
The November deadline could be last chance for the Obama administration, although GOP's command of congress cannot derail a potential nuclear deal. The President still retains executive order to suspend or relieve some of the sanctions imposed on Iran, even if congress refuses to lift them. However, 60% of the sanctions have been codified into law by congress, which puts amending or repealing sanctions beyond the president's control.
"The Obama administration will ask congress neither to ratify the agreement nor to lift the sanctions in the short-run," Ali Vaez argues. "But a divided government increases the risks of congress blocking the president from renewing his waivers or imposing new sanctions in case talks go into overtime."
With two years left on his presidency, Obama is eager to leave his personal footprint on history after glaring foreign policy failures such as the new Cold War-like conflict with Russia over Ukraine and the Middle East in disarray (Syria civil war, Libya's difficult transition to democracy, Egypt's return to military power after the revolution).
It is not a coincidence that the US president will visit Burma, which has embarked on a dramatic path to democratic reforms with President Thein Sein, at the end of the month.
Obama wants to claim Myanmar as his own personal foreign policy success, suggesting that this is why he has seemingly refused to speak up against daily human rights abuses in the country, such as the persecution of stateless Rohingya Muslims in the Rakhine state, continued imprisonment of political opponents and journalists, and censorship of the press.
© Copyright IBTimes 2023. All rights reserved.