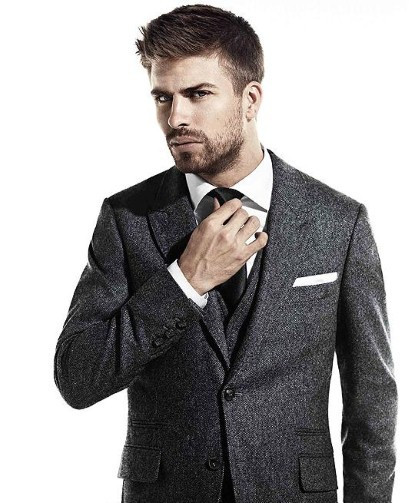 Mango has chosen Gerard Pique as the face for their new menswear line titled "HE by Mango."
The retailer are said to be reviving their image, now wanting to cater to young, fashion-conscious men such as Pique from the European Championship winning Barcelona football club.
The campaign sees the defender in a number of dapper looks, namely sporting cleanly cut flannel suits as well as casual trench coats and leather jackets.
The blue-eyed Spaniard, who is dating Colombian popstar Shakira, spoke of his own fashion style commenting:
"I have followed fashion since I was 15 or 16. I like it and I trust my fashion sense, but when I do a major campaign like this one, I let the experts advise me" quoted The Telegraph.
Mango's new menswear line 'HE' encompasses both updated classics for formal every day wear as well as a few casual wear pieces with an urban twist.
To see the 'HE' campaign with Pique, along with a behind the scenes video see here: "HE" by Mango