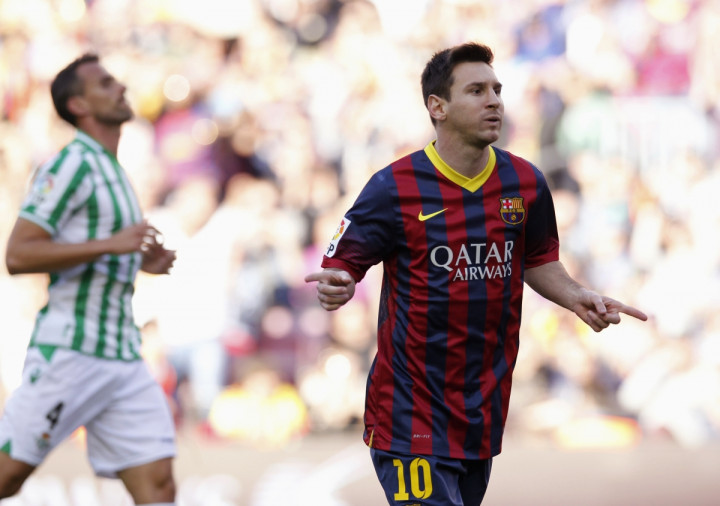 Barcelona star Lionel Messi has hailed the summer arrival of Luis Suarez, claiming the former Liverpool hero can help them to win the Champions League again.
Following a disappointing season without silverware, the Spanish giants made Suarez their marque summer signing after reportedly paying around £65m to the Merseyside club to secure his services.
However, the Uruguayan international is yet to make his official debut with the Catalans, after being banned from competitive action for four months for biting Giorgio Chiellini during a World Cup match against Italy.
Having since only played a couple of friendlies for the Barcelona, the former Liverpool star is expected to return to action for the La Liga Clasico against Real Madrid on 25 October.
Barcelona are the league leaders after a good start to the season and Messi hopes Suarez will help them to continue their good run as soon as he come back to action.
"We are very excited about the idea, raring to go. We already had a great team and now with the arrival of Luis Suarez, our attack has been reinforced and let's hope we can reach that objective [winning the Chanpions League]," Messi said, according to Mundo Deportivo.
"We know that it's complicated, that there will be difficult moments, but I think that we can go far. In the Champions League, there are the best, the greatest teams in the world. That's what makes it so important.
"The Champions League is special because it has the best teams of all Europe, the greatest teams of the whole world."
Suarez, 27, scored 31 Premier League goals last season at Liverpool and Messi is hoping he can replicate that tally at the Nou Camp by forging an impressive attacking trio with himself and Neymar in their race to potential Champions League success.