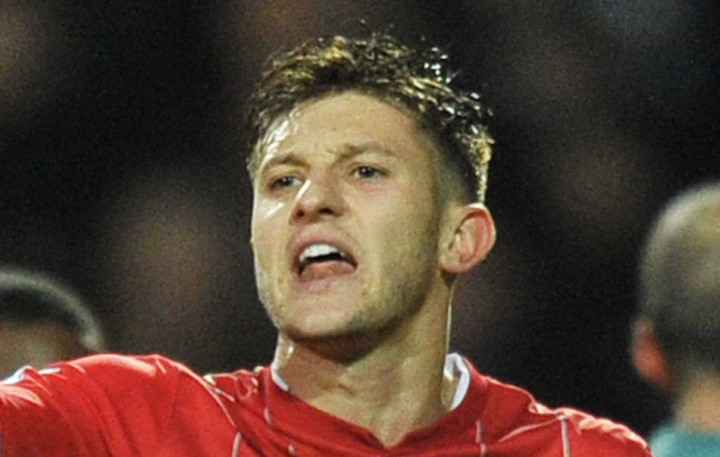 Adam Lallana has expressed his frustration at the number of goal chances missed against Everton, claiming Liverpool's good performance was "clouded over" by the disappointing final 1-1 draw.
The Reds dominated the Merseyside derby from the very beginning and Steven Gerrard eventually opened the scoring, but with Mario Balotelli failing to take advantage of a number of opportunities, the Toffees secured a point through Phil Jagielka's stunning late strike.
The Italian striker ruined a number of good chances to score and hit the bar moments after Gerrard's goal, and even though he had a decent overall performance, he is yet to score a Premier League goal since his £16m summer arrival to Anfield from Milan.
Lallana has refused to blame the Italian star but admitted frustration at the number of goal opportunities wasted.
"It's just disappointing we couldn't take a few more of them. We were more solid defensively from set-pieces. So there are positives, but they are going to be clouded over with the result unfortunately," Lallana said to Liverpool's official website.
"It was really frustrating - it was almost the last kick of the game. We thought we played a lot better and there were a lot of improvements.
"Possibly we should have been two or three goals ahead, so we should have taken our chances. You always leave the opposition with a chance with it just being a single-goal margin. We're absolutely gutted."
Nevertheless, the English international has expressed his happiness for his personal Man of the Match performance.
After missing the first three Premier League games due to a pre-season injury, Lallana proved he is close to reach his top form.
"After every game I'm feeling more comfortable. I just want to keep working hard and I still feel I can improve even more, get better and put in better performances.
"I don't want to make excuses, but I did miss pre-season. It's a valuable part of getting the rustiness out. It's just going to be with game time now.
"Because of the injuries we've had, I've probably played a lot more than I would have done coming back from injury. But it has been great - that's what you need as a player. I felt great out there, fitness-wise, and it's just disappointing we couldn't get the three points."