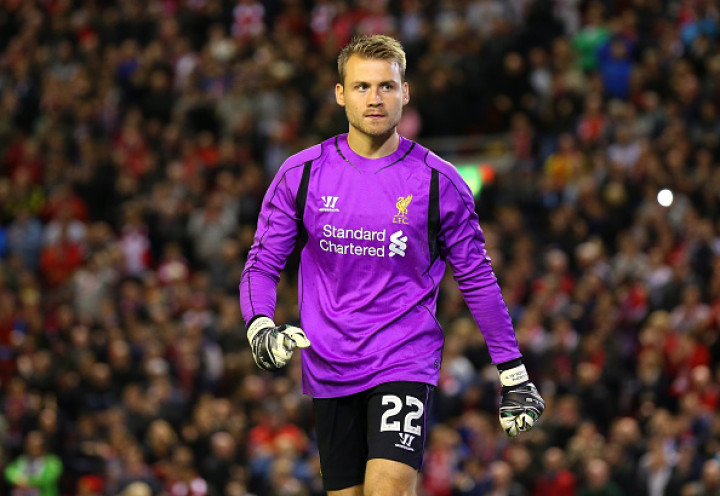 Liverpool legend Jamie Carragher believes Reds goalkeeper Simon Mignolet is walking the tight rope at Anfield and reckons he could be replaced if he doesn't up his game.
The former Liverpool defender was speaking following their draw against Everton in the Merseyside Derby, where Phil Jagielka earned the Toffees a draw with an injury-time equaliser after a Steven Gerrard free kick had given the Reds the lead.
Carragher believes that the Belgian international has to do better and believes that he could have stopped the Everton defender's strike.
The defender maintains that goalkeepers are equally responsible for teams winning the league and believes a goalkeeper can take the team to the title by making crucial saves that earn valuable points.
"I think the best goalkeepers who win big trophies make big saves at big moments. That was a big moment. It's not a massive mistake, but can he do better?" Carragher said, as quoted in the Express.
"Everyone always talks about Steven Gerrard slipping and costing Liverpool the league and you can never look at one individual and one mistake, but Demba Ba still had to go through. You're looking at your keeper and thinking: 'Come on, win us the league. Make that save that's going to be a defining moment in the season," the former England international remarked.
The former Reds player, used last season's failed title challenge as an example to point out the difference a goalkeeper can make in a team winning and losing the league.
"Against Manchester City Liverpool lost 2-1 and if he'd made the save from Negredo then that's two points off City and another one for Liverpool."
"I think of Joe Hart. After the Chelsea game, Man City had a tough game at Everton and they won 3-2. Joe Hart had to make a save from Naismith, flicking his left hand out and that wins them the league," the Sky Sports TV pundit explained.
"We can all talk about goalscorers, players who win the league and make a big difference, but goalkeepers make a massive difference and at those big moments you've got to make big saves."
Carragher is still not convinced that Mignolet meets the high standards set by Liverpool and has called for his former club to look for a replacement if the Belgian does not pull up his socks and start making a difference between the sticks.
Brendan Rodgers' men have been linked to free-agent goalkeeper Victor Valdes and they are monitoring the former Barcelona stopper's recovery from a knee ligament injury he sustained last season.
"Up until now in his Liverpool career he hasn't made those big saves. If it continues I can see Liverpool looking for another goalkeeper."
"There was talk of Victor Valdes because he is a free agent, but he has got to improve," Carragher concluded.