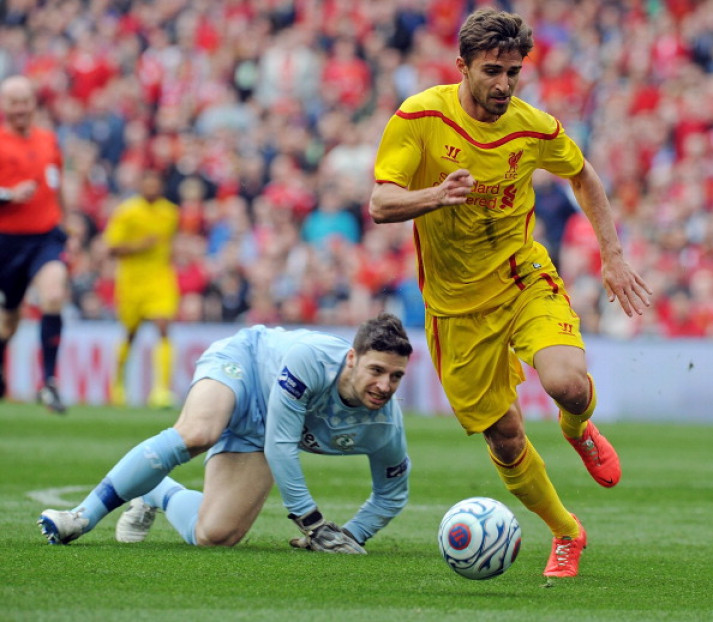 Striker Fabio Borini believes Liverpool's Champions League game against Basel on Wednesday 1 October is going to be crucial if the Reds' want to get through to the last 16, claiming a victory would take the pressure off them while giving them confidence to face Real Madrid in the next games.
Having started their Champions League campaign with a 2-1 victory over Ludogorets, the Merseyside club visit Basel next before two crucial games against the Champions League holders.
Basel may have lost 5-1 to Real in their first Champions League game but Borini sent a wary message about the importance of the game and the difficulty of securing three points.
"It would give us confidence to face one of the biggest teams in the world in the next game in the group, and would give us a good gap between the other two teams," he said to Liverpool's official website.
"It would maybe give us a chance to be more relaxed against Real Madrid and not think that we need to win otherwise we are out. It would take a little bit of pressure off."
The Swiss outfit proved to be a big threat last season after beating Chelsea both home and away in the Champions League group stage.
"We saw that Basel can score goals if they take all their chances. If they are more clinical, they can be really dangerous, even if they lost 5-1 against Real Madrid," Borini said.
"It's going to be a hard game because they play football and are a good side. They have been in the Champions League for the past few years so they have experience in the competition and they can play."
Meanwhile, after Liverpool secured just a point from the Merseyside derby at the weekend, Borini has demanded patience in order to let the club's summer signings to settle.
"Playing more together is going to help to gel all of the new players into the team and the style of play that we want to play here," he said.
"That's going to take time, as is learning a new language for some of them. It's going to take time. For a team that wants to win, you can't rely on only one player.
"So we need to build up team play and be confident in ourselves. The team is made up of individuals and if the individuals all work well together, they are going to create a good team performance."