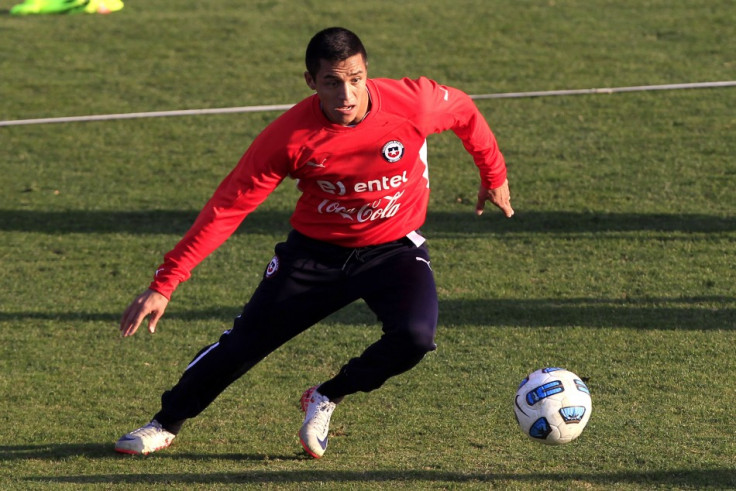 Barcelona has confirmed the signing of Alexis Sanchez and will now step up their attempt to finally bring Arsenal captain Cesc Fabregas to the Nou Camp this summer. Barcelona has been given hope that they can snatch Brazilian wonder kid Neymar from under the noses of Real Madrid next summer.
Barcelona has ended one of the longest transfer soap operas after confirming they have signed Udinese winger Alexis Sanchez. Barcelona and Udinese have been in talks all summer and struggled to finalise a deal but now the two parties have agreed on a fee of £33m and the Chilean international will have a medical at the Nou Camp on Monday.
Speaking to the clubs official website Barcelona boss Pep Guardiola spoke of his delight the transfer has finally been completed. He said: "He is very young, he can play in three different attacking positions, he has a lot of defensive intensity, and he can unbalance a match and, for what I have been told, a very good boy."
After securing the services of Alex Sanchez for next season, Barcelona is set to turn their attention back to Cesc Fabregas. Barcelona has been quiet over the transfer in the last couple of days with only Barcelona players commenting on the transfer. However, that has changed and Barcelona will now present Arsenal an ultimatum for the transfer to take place. Barcelona are said to only be willing to negotiate a transfer up until 30 July, after which they will walk away from any deal.
It is a bold move from Barcelona and they are reportedly ready to up their £35m offer for the Arsenal captain. Barcelona wants to close a deal for Fabregas before the start of the Emirates Cup and before Arsenal play their UEFA Champions League qualifying tie. Pep Guardiola will not purchase the midfielder is he is cup tied for next season UEFA Champions League. The transfer story rumbles on.......
Barcelona executives are said to be confident that they can secure Santos star Neymar next season. They Catalan club have been given hope that they can beat Real Madrid to the transfer next season after Jose Mourinho's insistence that Neymar must be signed this summer. Barcelona have made inquiries about the striker but can't afford to sign him this season. Spanish daily, AS says that if Neymar stays at Santos this summer, Barcelona will be able to do a deal with Neymar at the Club World Championships in December.