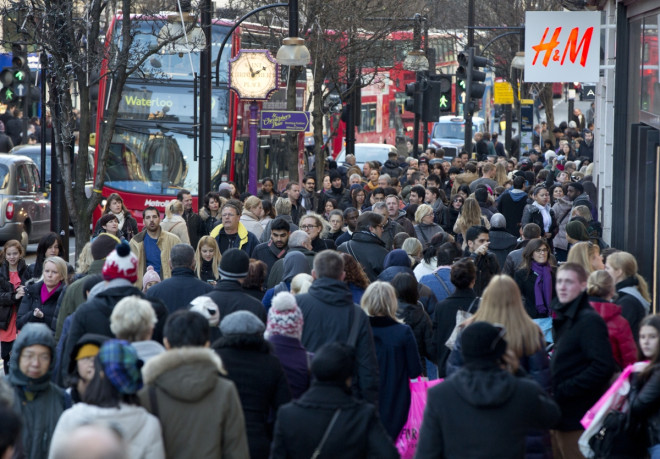 Britons spent more on DIY equipment and eating out in the year to February, but consumer spending remained steady over the period putting into question the strength of the UK's economic recovery.
According to data from Barclaycard, which processes nearly half of all the UK's debit and credit transactions, UK consumer spending rose just 2% year on year – continuing the trend of muted growth that began in Q3 2013.
The research also revealed that the average amount spent per transaction continued to come down, falling 3.9% on last year and 5.4% on 2012.
Barclaycard explained that a legacy of the economic downturn is shoppers' consistent search for value and determination to save money on their purchases.
"The positive noises on the economy and unemployment have yet to drive significant increases in consumer spend," said Val Soranno Keating, chief executive of Barclaycard.
She added: "While consumers feel more confident than they have for several years, the upswing in spending growth that we saw in the middle of last year has slowed as pay packets are not matching the performance of the wider economy."
The country's booming housing market was reflected in DIY spending, which was up 11.3%.
Despite a six year high in consumer confidence and recent falls in unemployment wage growth remains sluggish, and this is directly impacting consumer spending.
While online spending continued to grow, up 8.6% year on year in February, the high street struggled with no spend growth at all in-store.
Restaurants and clothing continued to perform well with spend up 10.8% and 5.8% respectively.
This was countered by falls in spending in supermarkets (down 0.8%) and department stores (down 1.1%).