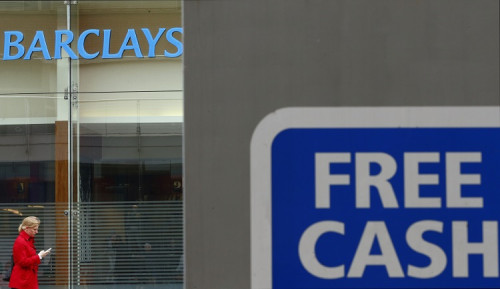 Barclays has capped this year\'s cash bonuses for investment bankers at £140,000.
This is the third consecutive year that Barclays has placed a cap on cash bonuses, and it is a reduction from last year\'s cap of £185,000, according to Sky News.
The cap will not affect the most senior executives because they will not receive cash up front and their bonuses will be spread over three years, said the report.
A source close to Barclays told IBTimes UK that \"most of the staff have had their base salaries increased and their variable payments decreased.\"
\"Although not many people have received word on bonuses, it works out as the same net pay but with more benefits.\"
Barclays declined to comment.
Barclays staff around the world will share a bonus pool of between £2.3bn and £2.4bn, which represents a 10% increase on last year.
The news follows Antony Jenkins, the chief executive of Barclays, deciding not to collect his annual bonus for 2013.
Jenkins, who took over after Bob Diamond at the helm of the lender, said legacy and conduct issues had hit the bank hard last year and so he had decided he would not accept a bonus.
The pay-outs come after the European Commission ruled that banks cannot pay more than two times a banker\'s salary in bonuses.
However, some banks are proposing to get around the new rules by offering a \"role-based allowance\" and hiking base salaries.