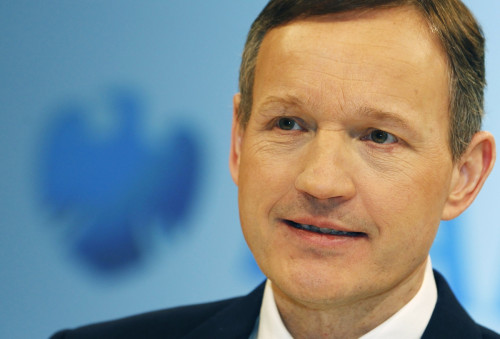 Barclays' chief executive Antony Jenkins will not take a bonus for 2013 as his bank continues to shell out billions of pounds on compensation, regulatory and litigation costs relating to past bad behaviour.
A number of scandals have surrounded Barclays since the financial crisis, such as Libor fixing, leaving it with huge fines from regulators. It has also been hit with redress claims from past customers who say they were mis-sold financial products.
"2013 has been a year of considerable positive change for Barclays, and I am particularly proud of the progress we have made in starting to rebuild trust, in defining and implementing a common culture, in repositioning the business for the future, and in significantly improving our balance sheet," Jenkins said in a statement.
"While all of these actions are in the long-term interests of our shareholders, I am aware of the very significant costs which have been required to address legacy litigation and conduct issues in 2013, as well as to exit assets and businesses we no longer wish to participate in.
"When combined with the substantial rights issue we completed in the autumn, I have concluded that it would not be right, in the circumstances, for me to accept a bonus for 2013, and I have therefore respectfully declined the one offered to me by the Board."
He had turned down a £2.75m bonus the year before, though Jenkins still pocketed a remuneration package worth £8.6m.
In 2012 the bank was hit with a £290m fine from UK and US regulators over attempts by some of its traders to manipulate a key benchmark rate, Libor, in their favour.
Barclays has also put aside £2bn to cover the cost of its mis-selling of payment protection insurance to customers.
It dodged a €690m fine from European regulators for operating in a banking cartel in the euro interest rate derivatives market because it blew the whistle. Its co-conspirators were Deutsche Bank, Société Générale and RBS.
Under a review the bank has also been looking at reducing its corporate sponsorship spending. It has already said it will not extend its sponsorship of the London cycle hire scheme – known as Boris Bikes – when the current contract ends in 2015, despite an extra three years offered by Transport for London.
It is also reportedly looking at ending its sponsorship of the Premier League because it offers "zero value".